Last news analysis
---
Vetter is investing 230 million euros in its new production building, which is currently under construction at the global corporate headquarters site in Ravensburg, Germany. ...
---
Aenova invests in additional production capacity for semi-solids and non-sterile liquids at their Carugate site...
---
Following the signing of a multi-year, large-scale peptide manufacturing agreement earlier this year, CordenPharma announced the inauguration of increased commercial peptide production capacity with newly-upgraded facilities at CordenPharma Colorado
---
Cytotoxics and cytostatics are in increased demand in the global pharmaceutical market. To meet this steadily increasing demand, Aenova has built a new building at its Regensburg site for the development and production of highly effective active pharmaceutical ingredients.
---
Lonza has acquired Synaffix B.V. Founded in 2010, Synaffix is a biotech company with a clinical-stage platform technology that enables best-in-class antibody-drug conjugates (ADCs), bispecific antibodies and other targeted therapeutics under a technology out-licensing business model
---
Astellas B.V. and Astellas Pharma Europe B.V., Astellas' subsidiaries in Netherlands, have made an intended decision to sell and transfer its manufacturing plant, located in Meppel, the Netherlands, to Delpharm Industrie SAS. The definitive agreement will be executed after completing works council consultation and local legal and regulatory requirements
---
Baxter International Inc. has signed a definitive agreement to divest its BioPharma Solutions "BPS" business to Advent International and Warburg Pincus. BPS has been a leading provider of sterile contract manufacturing solutions, parenteral delivery systems and customized support services to the pharma and biotech industries for decades
---
Siegfried has announced the acquisition of a majority stake in DiNAMIQS, a Swiss-based company focused on the development and manufacturing of viral vectors for cell and gene therapies. Siegfried will take DiNAMIQS' capabilities to commercial scale by building a state-of-the-art GMP compliant facility with flexible capacities of up to 500 liters.
---
Leveraging decades of solid-phase peptide manufacturing experience and extensive downstream processing capacity and capabilities, CordenPharma announces entry into the synthetic Oligonucleotide manufacturing arena in CordenPharma Colorado. With an organic capex investment in Two Phases, the strategic expansion will provide innovative biotech and pharma customers with a fully-integrated API to Drug Product service offering organized under a new Oligonucleotides Platform.
---
The new R&D Center will begin its operations in 2024 and, together with the R&D Center in Zofingen, will significantly increase Siegfried's R&D capacity to drive future growth.
---
Unither Pharmaceuticals, world leader in single-dose BFS, launched the Euroject® project: Disruptive single-use innovation, based on Blow-Fill-Seal (BFS) technology, for the unit injection of vaccines and biological products at a very competitive unit cost.
---
GTP Bioways, CDMO for biologics, extends its existing capabilities through the opening of a new mammalian bioproduction suite. These new capabilities are completing the existing bioproduction lines that enable the manufacturing of innovative therapies from CHO cells.
---
Cambrex has opened a new 20,000 sq ft cGMP facility in Belgium, expanding its capacity for environmentally-controlled stability storage services to the pharmaceutical, medical device and life sciences industries across Europe.
---
The Asker site, which has approximately 170 employees and a high degree of production automation, has operated for more than 50 years, producing a broad portfolio of strengths and flavours of calcium/vitamin D3 chewable tablets.
---
The Swiss pharma company Acino has completed the integration of Pharmax Pharmaceuticals, the UAE-based manufacturer and distributor of medications. Both companies are owned by ADQ, the Abu Dhabi based investment and holding company.
---
The importance of identifying the relevant secret or patented innovations to adjust the drafting of these clauses to the parties' needs.
---
The new facility is the second expansion of the Philadelphia site and will house more than 20 dedicated customer suites with multi-format machines for assembling and packaging vials, pre-filled syringes, auto-injectors and pen-cartridge combinations.
---
Aenova Group, has launched a restructuring program for its Sterile Manufacturing business within the semi-solida and liquida business unit. This is aimed at significantly expanding capacity at the large Aenova sterile site in Latina, Italy.
---
Siegfried inaugurates its new Development Center for Drug Products at its two Spanish sites in Barberà del Vallès and El Masnou near Barcelona (Spain).
---
Delpharm expands its pharmaceutical development services with the acquisition of Dr Reddy's Leiden development center in the Netherlands....
---
Gland Pharma has announced, through its wholly owned subsidiary Gland Pharma International PTE, Singapore, that it has entered into an agreement to acquire 100% of Cenexi Group for an equity value not exceeding 120 million euros (enterprise value of 230 million euros)....
---
The consortium comprises GIC and IK Partners, entering the equity, as well as Keensight Capital and Parquest, reinforcing their existing positions. It will become the new shareholder of Unither Pharmaceuticals alongside the management team...
---
"With strategic investments of more than 250 million euros and a focus on technological innovation and differentiated technologies, Aenova is well positioned to meet the regulatory requirements and technological needs of our existing and new customers", explains Jan Kengelbach, CEO Aenova Group.
---
If generic drug makers do not get aid in the face of soaring energy costs and potential shortages this winter, there could be production stoppages, the European Union of Generic Medicine Manufacturers warned in a statement open letter to the European Commission...
---
Unither Pharmaceuticals acquires the largest production capacity of sterile ophthalmic single doses in the world. The world leader in ophthalmic single doses also celebrates its 20th anniversary...
---
NextPharma has entered into an agreement for the acquisition of the Takeda manufacturing site in Asker, Norway. With the closing of the transaction which is expected in March 2023 approximately 170 manufacturing employees will transfer to NextPharma.
---
For its September issue, PHARMAnetwork has asked the CEOs of major CDMOs in Europe and the US to give their reactions to this crisis and its (first) consequences for the strategy of their groups...
---
LTS LOHMANN Therapie-Systeme AG has announced the closing of the acquisition of Tapemark Inc. located in St. Paul, MN, USA. Founded in 1952, Tapemark's first service offering was printing on self-wound tape. As an early leader in pressure-sensitive adhesives, Tapemark expertise evolved to include single-use medical and personal care products.
---
Siegfried has celebrated the start of the construction of its new large-scale production plant in Minden, Germany. The planned production plant, for which Siegfried will invest up to CHF 100 million, is the largest building project in the company's history
---
Catalent, Inc. has reached an agreement to acquire Metrics Contract Services, a full-service specialty Contract Development and Manufacturing Organization with a facility in Greenville, North Carolina, for $475 million from Mayne Pharma Group Limited.
---
PCI Pharma Services announces a significant expansion of world-class facility in Tredegar, Wales, UK, targeted oncology therapies.
---
WuXi Biologics has announced a 10-year USD$1.4 billion (S$2 billion) investment plan to expand the company's research, development, and large-scale drug substance and drug product (DS/DP) manufacturing capacity and capabilities in Singapore.
---
Alliance Pharma, a U.S. leader in small and large molecule bioanalytical services in the pharmaceutical and biopharmaceutical industry has closed the purchase of Drug Development Solutions (DDS) from LGC. Ampersand Capital Partners and KKR & Co. Inc.
---
The acquisition bolsters Solvias' platform of biologics and cell and gene therapy (CGT) testing solutions.
---
The KBI and Selexis co-location will expand biopharmaceutical development and manufacturing capabilities to serve the global demand for novel therapies.
---
Lonza plans to construct a large-scale commercial drug product fill and finish facility in Stein to support customers across the entire product life cycle
---
FUJIFILM Diosynth Biotechnologies, a subsidiary of FUJIFILM Corporation, invest $1.6 billion to enhance and expand the cell culture manufacturing services. This investment will enhance FUJIFILM Diosynth Biotechnologies' sites in Hillerød, Denmark, and Texas in the United States.
---
With the realization of the first successful customer fills, Vetter has reached another milestone at its new clinical manufacturing facility in Rankweil, Austria.
---
Almac Group reported its highest ever end-of-year results for revenue, profit and re-investing all profits back into its business
---
German chemicals group Evonik is building a new, highly flexible, global-scale production facility for pharmaceutical lipids, winning considerable U.S. government backing for the $220 million investment.
---
Pfizer Inc will make all of its patented medicines including COVID-19 treatment Paxlovid and big-selling breast cancer drug Ibrance available at a not-for-profit price to 45 of the world's poorest countries...
---
Following PCI's acquisition of Lyophilization Services of New England, Inc. (LSNE) in December 2021, the expansion plan calls for a facility of over 4,600 square meters.
---
Lonza has entered into a five-year cooperation agreement with Alsa Ventures, an international life science investor focused on novel therapeutics. With this agreement, Lonza will provide development and manufacturing services for biologics and small molecules, including high potency active ingredients, bioconjugates and new molecular formats, to Alsa Ventures' portfolio biotech companies.
---
Established in 2006, CordenPharma today employs more than 2,600 people in 11 manufacturing facilities and one R&D laboratory located across Europe and the US. CordenPharma achieved a turnover of more than 750 million euros in 2021.
---
Africa's first COVID-19 vaccination plant, touted last year as a trailblazer for an under-vaccinated continent frustrated by sluggish Western handouts, risks shutting down after receiving not a single order, a company executive said
---
Grand River Aseptic Manufacturing has signed a multi-year contract with the U.S. Department of Health and Human Services and the U.S. department of Defense. GRAM will invest $160 million and receive $120 million from the U.S. government to fund the expansions of its filling and finishing facilities.
---
The global high potency active pharmaceutical ingredients market size is expected to reach USD 38.84 billion by 2028, according to a new report by Grand View Research, Inc. It is expected to expand at a CAGR of 8.4% from 2021 to 2028. The market is driven by an increased focus on targeted therapies and a surge in demand for cancer therapies.
---
Germany plans to spend up to 2.861 billion euros to ensure that COVID-19 vaccine makers have enough production capacity available to supply the country with shots in future outbreaks through 2029, the economy ministry said.
---
Catalent acquires from Vaccine Manufacturing and Innovation Center UK Limited (VMIC Ltd.), a biologics development and manufacturing facility currently under construction near Oxford, UK
---
Exothera extends its facilities by a further 2,100 m² production bringing the total capacity to 8,600 m² for viral vector development and manufacturing.
---
The pharmaceutical industry and in particular CDMOs are investing in new vaccine production facilities with modular solutions offering speed, flexibility and predictability.
---
Rentschler Biopharma and Vetter unveil Xpert Alliance, a joint visualization of their strategic collaboration.
---
Recro Pharma, Inc., a CDMO dedicated to solving complex formulation and manufacturing challenges primarily in small molecule therapeutic development announced, this week, that it is changing its name to Societal CDMO, Inc.


---
Oasmia Pharmaceutical AB, an oncology-focused specialty pharmaceutical company, and Lonza, have signed a large-scale manufacturing agreement for the main drug intermediate in the supply of clinical material for its investigational drug candidate, Cantrixil.


---
Dr. Claus Tollnick, global head of sterile fill & finish operations at Recipharm, explores the challenges facing the sector in meeting present and future sterile filling requirements, and explains the steps Recipharm is taking to address them at its site at Monts, France
---
Founded in 2009, Pillar5 is a Canadian CDMO specialized in the production of sterile ophthalmic solutions and solid forms (tablets, capsules, etc.).
---
Aenova plans to increase its capacity in the area of solids, sterile technologies for pre-filled syringes, filling and finishing of vaccines and processing of biologicals and high potency active ingredients up to OEB 5.
---
The Siegfried Group reports sales of 1.102 billion Swiss francs (1.054 billion Euros) for the 2021 financial year, the highest in its corporate history. This corresponds to sales growth of 30.5 percent in Swiss francs and 30.3 percent in local currencies.
---
The Arranta Bio acquisition's forms a cornerstone of Recipharm's strategy to provide innovative drug developers in the Biologics market with scientifically differentiated contract development and manufacturing services for ATMPs and builds on the capabilities acquired through the recently announced GenIbet transaction and the acquisition of Vibalogics.
---
BioNTech designs mobile manufacturing units based on transportable modules for the manufacture of messenger RNA vaccines, capable of responding flexibly and quickly to the appearance of new variants, particularly in Africa.
---
Moderna, Inc. and Laboratorios Farmacéuticos Rovi, S.A. announce long-term collaboration to increase capacities for the compounding, aseptic filling, inspection, labeling, and packaging of ROVI's facilities located in Madrid, San Sebastián de los Reyes and Alcalá de Henares.
---
SYNERLAB Group and its Sophartex production site, located in Dreux, specializing in the manufacture of sachets and liquid forms, have been chosen by Dal Lab to develop and manufacture the first nicotine e-substitute.
---
MaaT Pharma, a clinical stage biotechnology company, has established a complete approach to restoring patient-microbiome symbiosis in oncology. MaaT Pharma and Skyepharma, have entered a partnership agreement to build, to date, France's largest specialized cGMP manufacturing facility for ecosystem microbiome-based therapeutics.
---
Recipharm, acquires GenIbet, a Portuguese CDMO, specialising in the manufacture of biological clinical trial material and novel modalities such as viral vectors, RNA and microbiome. On the other hand, Recipharm is in charge of the construction and operation of the new SENSYO Pharmatech entity in Morocco.
---
Lonza has reported sales of CHF 5.4 billion, growing 20% AER (20% CER) and CHF 1.7 billion CORE EBITDA, resulting in a margin of 30.8%.
---
The EUR 100 million investment, at the IDT Biologika site in Biopharmapark Dessau, in the expansion is part of a multi-year program to increase manufacturing capacity and capabilities to meet the growing global demand for vaccines and biopharmaceuticals
---
Vetter has received the manufacturing authorization for its new site in Rankweil, Austria. As a result of the successful inspection held by the responsible national regulatory authority, the Austrian Agency for Health and Food Safety (AGES), the site can now support clinical development projects of international pharmaceutical and biotech companies.
---
European private equity firm Ardian has clinched a deal to buy Italian drug firm Biofarma Group for about 1.1 billion euros ($1.26 billion)
---
Avid Bioservices, Inc. announced the official opening of the second downstream processing suite within the company's existing Myford North facility. This new downstream processing suite was constructed as the first phase of the company's two-part Myford facility expansion.
---
Recipharm sells the Fontaine-lès-Dijon site to Astrea and Pharmaron acquires the commercial manufacturing plant of API Aesica Pharmaceuticals Limited in the United Kingdom
---
Novo Holdings, a private limited liability firm wholly owned by the Novo Nordisk Foundation, has agreed to acquire US-based Ritedose from AGIC Capital and Humanwell for an undisclosed sum.
---
Drugmaker Sanofi SA will buy Amunix Pharmaceuticals Inc for an upfront payment of about $1 billion, marking the latest acquisition by the French drugmaker in the U.S. biotech sphere as Sanofi aims to offset COVID-19 vaccine setbacks.
---
REGULATORY
---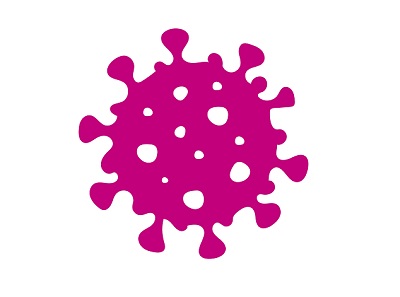 ---
The Coronavirus epidemic has caused shortages which have highlighted several difficulties in the pharmaceutical sector. To avoid this happening again, one of these solutions could be to repatriate production. This solution, envisaged by certain actors for some years already, could now be implemented at last. But if it is to be effective, it will require precise identification of the legal issues involved.