Week's news analysis
---
Exothera S.A. achieves GMP certification for its facilities in Jumet, Belgium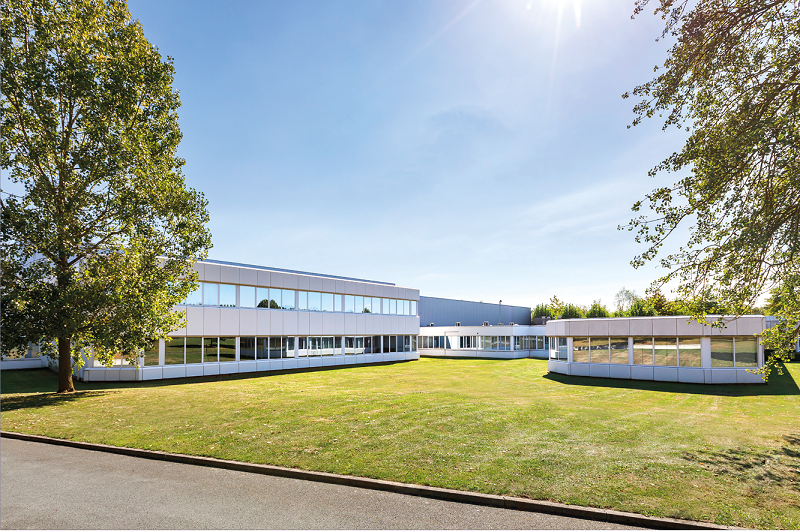 Exothera Facilities in Jumet Belgium / DR
Exothera extends its facilities by a further 2,100 m² production bringing the total capacity to 8,600 m² for viral vector development and manufacturing. Exothera was founded in 2020 to help tackle two of the most critical challenges manufacturers face in bringing advanced therapies to market: a lack of production capacity and scarcity of bioprocessing expertise. Specific viral vector bioprocessing expertise is key to addressing the more complex manufacturing processes required for cell and gene therapy manufacture.

Exothera is uniquely positioned to create bespoke bioproduction support programs for manufacturers to achieve successful market entry. The team combines complex applied bioprocessing experience with best-in-class technologies. Parent company Univercells' novel manufacturing platforms are leverage among others, to design high-quality, cost-effective viral vector processes with the option of implementing sustainable commercial facilities at the customer site if desired. By taking a holistic approach to rapidly deliver scalable bioproduction processes, the CDMO help cell and gene therapy innovators accelerate the delivery of these groundbreaking therapies with drastic reductions in time to market and cost.

Initial operations began at two sites located in Nivelles and Gosselies while renovation and construction of new offices and large process development and production areas took place in two buildings on the Univercells campus in Jumet. These facilities now provide a combined area of 8,600 m².

Exothera together with Univercells' team and selected partners has built one of Europe's largest state-of-the-art facilities with a GMP qualified manufacturing area totaling 2,100 m² in just 18 months. The facility includes 5 upstream grade C clean rooms with several bioreactor technologies for adherent and suspension cell culture. The bioreactors can go up to 2 x 2,000L for the suspension platform and 2 x 600m² for the adherence platform giving clients great flexibility and choice.

Exothera received Good Manufacturing Practices (GMP) certification from the Federal Agency for Medicines and Health Products (FAMHP) for its facilities in Jumet, Belgium. This accreditation follows a series of successful inspections ensuring that Exothera can manufacture biopharmaceuticals products according to the highest quality standards.

Exothera currently has 140 experts who can work hand-in-hand with manufacturers to rapidly develop and bring affordable treatments for patients to market. Exothera has already worked on more than 28 projects for clients in the EU and US and has the space available to develop a further 9,000 m² on the Jumet campus plus other greenfield options. The company is also considering options to grow internationally depending on client needs.

The addition of more manufacturing capacity is an important step to alleviate some of the current constraints in the industry. The pressure to develop and manufacture billions of vaccines, together with an expected 30+ new drug approvals by the FDA in the next year will put immense pressure on the global manufacturing capacity*. Exothera hopes to play a significant role in addressing some of these capacity needs by offering well-equipped facilities with the right technology and team that can rise to the challenge.

In March 2022, IDT Biologika and Exothera. announced their collaboration to develop a large-scale manufacturing process for viral vector-based vaccines. The declination study focuses on the Modified Vaccinia Ankara virus (MVA) as the first example of IDT's wide range of vector technologies.

Rokote Laboratories Finland Ltd., a vaccine development company focussing on a second-generation COVID-19 vaccine, and Exothera. collaborate to bring the intranasal coronavirus vaccine FINCoVac 2.0 to clinical Phase I/II trials. Exothera will finetune the industrialization of the FINCOVAC 2.0 process and manufacture clinical material for Phase I/II trials.

FINCoVac 2.0 is designed to address the most critical current coronavirus variants and it is based on adenoviral vector gene transfer technology. The FINCoVac vaccine is designed to program the nasopharyngeal cells to produce an immune response-inducing modified SARS-CoV-2-viral spike protein. FINCoVac 2.0 represents an easy-to-administer booster for those who are already fully vaccinated with other coronavirus vaccines.
TO READ Recipharm acquires Arranta Bio and Vibalogics in the US
---