Week's news analysis
---
Grand River Aseptic Manufacturing
invests $160 Million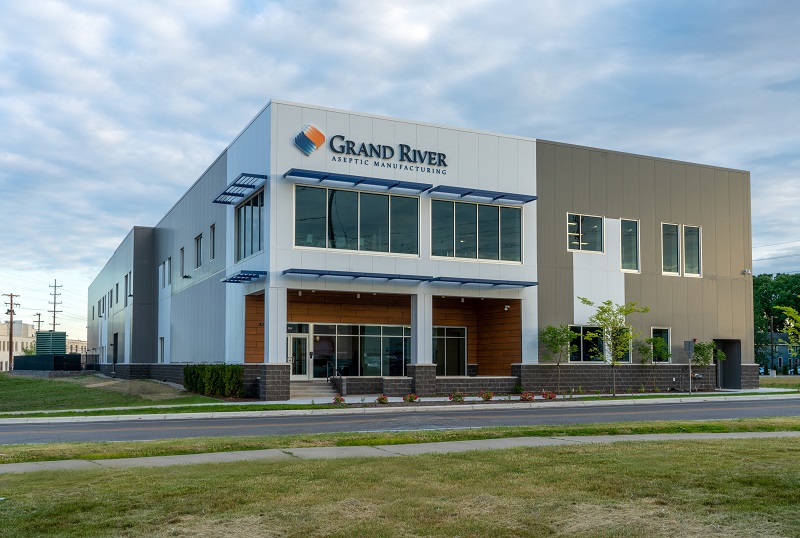 Grand River Aseptic Manufacturing Large-Scale Fill/Finish Facility/ DR
Grand River Aseptic Manufacturing has signed a multi-year contract with the U.S. Department of Health and Human Services and the U.S. department of Defense. GRAM will invest $160 million and receive $120 million from the U.S. government to fund the expansions of its filling and finishing facilities.

Named 2021 Facility of the Year Awards Winner for Special Recognition of Operational Agility: COVID-19 by the International Society for Pharmaceutical Engineering (ISPE), GRAM's state of the art facilities and equipment enable the company to deliver life-saving cGMP manufacturing capabilities for pharmaceutical companies and the U.S. government. GRAM will continue to utilize its cutting-edge and innovative 80,000 square-foot, large-scale filling facility and 200,000 square-foot finishing center located in Grand Rapids. The pact supports the build-out of floor two in GRAM's aseptic filling facility, along with a 30,000 square-foot expansion of GRAM's finishing center, including a sterility laboratory and added warehouse space. The agreement will increase GRAM's filling capacity to a total of four isolator fill lines and further expands finishing operations with the advanced equipment and technology GRAM is well known.

This agreement stems from GRAM's significant accomplishments throughout Operation Warp Speed where GRAM provided fill and finish services in the manufacturing of a COVID-19 vaccine. The Biomedical Advanced Research and Development Authority (BARDA) provides an integrated, systematic approach to the development of the necessary vaccines, drugs, therapies, and diagnostic tools for public health medical emergencies such as chemical, biological, radiological, and nuclear (CBRN) accidents, incidents and attacks; pandemic influenza (PI), and emerging infectious diseases (EID). Together with its industry partners, BARDA promotes the advanced development of medical countermeasures to protect Americans and respond to 21st century health security threats.

Once the planned expansion is complete, Grand River Aseptic will have six fill and finish production lines at facilities in Grand Rapids that will have a combined 300,000 square feet of space.

Arrived early in 2022, with GMP production beginning in Q4 2022, Grand River Aseptic Manufacturing ("GRAM") is preparing to offer a new VarioSys syringe and vial filler to stay innovative and ahead of ever-evolving industry needs.

Grand River Aseptic has grown at an annual rate of 279% over the past three years and employs over 400 people. Revenues are over $100 million.

Grand River Aseptic was recently named the 2022 Outstanding Growth Award winner by the Western Michigan Chapter of the Association for Corporate Growth.
TO READ Aenova's investment strategy for 2022 to 2025
---