Week's news analysis
---
Oasmia Pharmaceutical AB
Signs Manufacturing Agreement with Lonza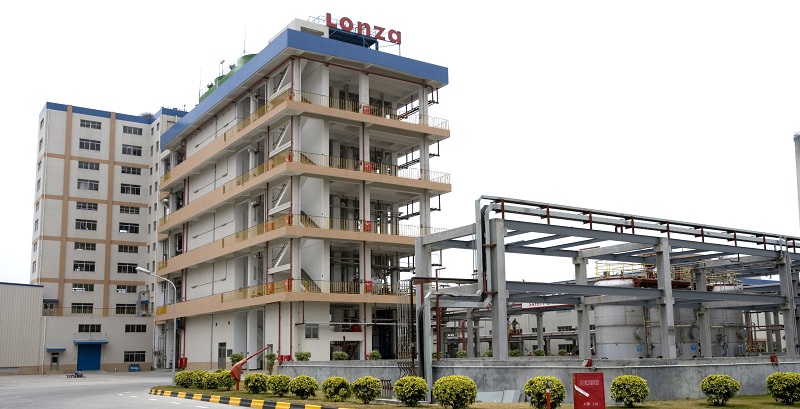 Lonza Nansha site China /DR
Oasmia Pharmaceutical AB, an oncology-focused specialty pharmaceutical company, and Lonza, have signed a large-scale manufacturing agreement for the main drug intermediate in the supply of clinical material for its investigational drug candidate, Cantrixil.

Oasmia Pharmaceutical AB is a Sweden-based pharmaceutical company dedicated to improving the lives of patients by improving intravenous drug delivery in diseases.

Oasmia is an oncology-focused specialty pharma company that develops new treatment options for patients suffering from hard-to-treat cancer. The company has a growing pipeline focused on innovative cancer treatments and the capacity to develop promising oncology assets from early stage development through to partnering and commercialization. The drug candidate development in Oasmia is based on the proprietary and patented drug delivery technology XR17TM, and acquired or in-licensed projects.

Many intravenously-delivered Active Pharmaceutical Ingredients (APIs) are insoluble or poorly soluble in water. This can be a major hurdle in pharmaceutical development and may cause promising drugs to fail during the development process and may limit the application of approved drugs because of poor solubility. According to some estimates, between 70 and 90% of drugs in the development pipeline are classified as poorly soluble, with approximately 40% of approved drugs similarly affected. Techniques to improve i.v. drug solubility, such as the use of solvents in the form of polymers or polyoxyl oil derivatives and ethanol, may give rise to acute and delayed adverse effects that can be severe. Adverse effects caused by carriers have been seen as an unpleasant trade off in cancer treatment and may necessitate the routine use of corticosteroid as premedication and slow infusions that limit patient flow in the busy chemotherapy suites. To meet this unmet medical need and help improve the efficiency of the drug development process, Oasmia has developed and patented the XR-17 drug delivery platform. XR-17 increases the solubility of intravenously delivered compounds and enables Oasmia to develop innovative formulations of APIs

Cantrixil, an intraperitoneally administered drug in development for the treatment of late-stage ovarian cancer, was licensed by Oasmia from the Australian pharmaceutical company Kazia in 2021, having successfully completed a Phase I trial. Ovarian cancer is one of the most aggressive cancers and is difficult to treat in advanced stages. The Phase I study of Cantrixil demonstrated the potential for it to provide prolonged survival in advanced ovarian cancer by inducing ovarian cancer stem cells' death and sensitizing cancer cells to standard chemotherapy. Oasmia is now preparing for the initiation of a Phase II trial of Cantrixil in advanced ovarian cancer.

Oasmia acquired the global development and commercialization rights for Cantrixil from Kazia Therapeutics in March 2021. Oasmia acquired the license for an upfront cash consideration of $4m, development milestones worth up to $42m and cumulative sales-based royalties. Since acquiring these rights, Oasmia has been working on the continued the development of this asset. An advisory board has been established to obtain input on the clinical development plan. Oasmia will also seek advice from the EMA and FDA.

Lonza will provide kilogram-scale synthesis, purification, and stability testing of Cantrixil, and deliver cGMP batches of drug substance for clinical supply. Oasmia will leverage Lonza's extensive experience and expertise in manufacturing highly-potent API (HPAPI). The drug substance will be manufactured at Lonza's recently expanded production facility at Nansha, China. Manufacturing is expected to begin in March 2022.

Nansha (China) facility offers high-quality, scalable manufacturing services at all stages of the API development cycle. The site is a critical component of Lonza global services network for small molecule API and intermediates.

The Nansha site is equipped to take molecule from concept to commercialization. Early-phase or small-scale plant creates a phase-appropriate bridge between kilo-lab capabilities and commercial-scale production. World-class large-scale production is in place to meet late-phase clinical and commercial requirements.
TO READ Lonza delivers CHF 5.4 billion sales in 2021
---