Week's news analysis
---
Generic drug makers face sharp rises
in energy costs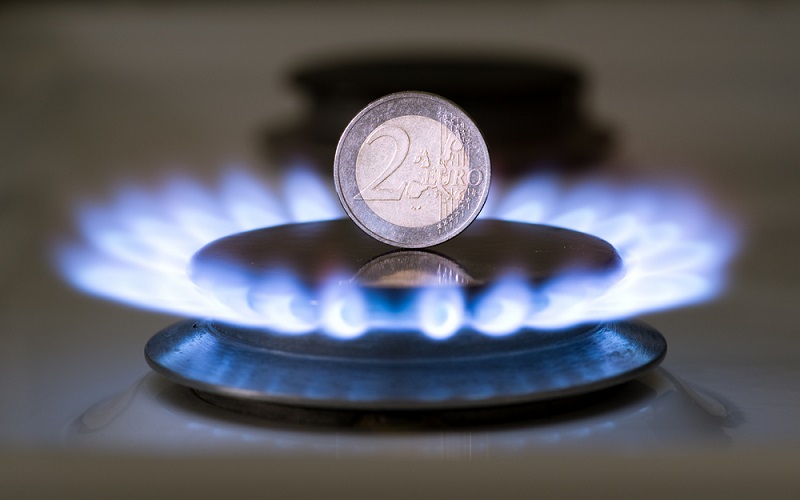 / DR
If generic drug makers do not get aid in the face of soaring energy costs and potential shortages this winter, there could be production stoppages, the European Union of Generic Medicine Manufacturers warned in a statement open letter to the European Commission...

Rising labor costs and recruitment challenges, rising energy and material prices, and supply chain constraints have led to significantly higher than expected inflation.

In fiscal 2022, CDMOs began to feel the effects of inflation, which reached levels not seen in over 30 years. In response, manufacturers have implemented various mitigation strategies, including in some cases increasing prices for customers or reducing other operating costs, including renegotiating prices with suppliers.

Never before have business leaders faced a crisis like that of the Covid 19 pandemic, the war in Ukraine and the risks of a setback in the long term. But it is above all the vertiginous increases in energy costs, during the negotiation of gas contracts, which preoccupy pharmaceutical manufacturers.

the president of MFE, Elisabeth Stampa, the European Union of Generic Medicine Manufacturers, in an open letter to the European Commission and health ministers dated September 27, highlights the risk of production stoppages in the absence of energy help.

"For the last decade, off-patent medicines, which represent the 70% of dispensed medicines in the European Union, have been subject to strict price regulation, budget austerity measures, and lowest-price tender rules, causing substantial price erosion and an unsustainable situation for manufacturers. "

"This has been exacerbated by the Covid-19 crisis and the war in Ukraine, which has dramatically increased general inflation (now over 9%), raw material costs (risen by between 50-160%), transportation costs (up to 500%) and energy prices."

"Gas and electricity prices have reached record levels in 2022 following the Russian invasion of Ukraine, and some of our producers are at risk of having gas supplies rationed or not being able to continue manufacturing activities due to the high prices. This is translating into electricity prices rising ten-fold for some of our factories in Europe. This threatens to undermine medicines supply and our industry's efforts to invest in manufacturing in Europe."

"The recent Commission proposal that will be discussed at the next Energy Council represents a positive step in this direction, but it should introduce clear references to industrial sectors critical for the society, to ensure that, regardless of the company size, they can benefit from the proposed derogation allowing Member States to apply interventions in price setting for the supply of electricity to SMEs (article 11)."

"In addition, it is essential that Member States exclude the pharmaceutical industry from demand reduction measures in their national gas security of supply emergency plans that should be updated by 31 October 2022, in line with the Commission "Safe gas for a safe winter" guidelines"

"These steps would be crucial to safeguard public health which relies on inexpensive off-patent medicines for pharmaceutical care. Any shutdown of production, even temporary, would have detrimental effects on the supply of medicines to patients and would demand a significant effort and long delays to resume operations. Several medicines (e.g. sterile, biological substances and antibiotics) are produced with highly specialized heating and cooling for their production and delivery to hospitals and clinics or require energy intensive processes for active ingredient or formulation production. This requires a continuous supply of energy at affordable prices and, which enable European manufacturers to compete with China where industrial energy prices are controlled."

"While all of our suppliers are increasing their costs, our sector cannot adjust prices for their products. We operates in a highly regulated market where medicine prices are set by national pricing and reimbursement authorities and subject to automatic price reduction measures known as reference pricing. Most Member States apply additional price reduction measures to our medicines in the form of price freezes, clawback measures, mandatory rebates, rebate contracts and non-negotiable price reductions. This combination of cost inflation and price control policies threatens the availability of medicines and makes EU manufacturing unsustainable."

The challenge is to maintain pharmaceutical production in Europe, and it will no longer be viable, judges the MFE, if the rise in costs continues and is coupled with a new annual reduction in the purchase price of drugs imposed by the States in the framework of their annual budgets currently being drawn up.

Medicines for Europe (formerly EGA) represents the generic, biosimilar and value added medicines industries across Europe. Its vision is to provide sustainable access to high quality medicines for Europe, based on 5 important pillars: patients, quality, value, sustainability and partnership. Its members employ 190,000 direct employees at over 400 manufacturing and R&D sites in Europe, and invest up to 17% of turnover invested in R&D.
TO READ CDMO CEOs: Visions and strategies for 2022 and after
---