Week's news analysis
---
Baxter sells its BioPharma Solutions Business for $4.25 billion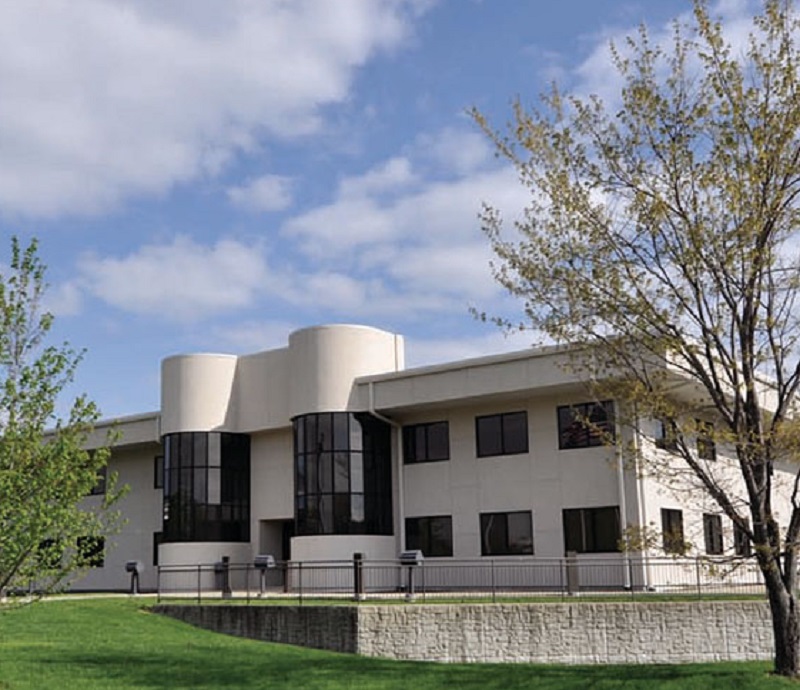 BioPharma Solutions' facility in Bloomington, Indiana (USA) is one of the largest contract manufacturers of sterile products in North America, with a state-of-the-art 600,000-square-foot campus. As a full-service contract manufacturer, our Bloomington facility serves client needs with clinical development through commercial launch. These include manufacturing, packaging, quality systems, experience with worldwide regulatory agencies and lyophilization expertise with our Lyophilization Center of Excellence / DR
Baxter International Inc. has signed a definitive agreement to divest its BioPharma Solutions "BPS" business to Advent International and Warburg Pincus. BPS has been a leading provider of sterile contract manufacturing solutions, parenteral delivery systems and customized support services to the pharma and biotech industries for decades

Under the terms of the definitive agreement, Baxter will receive $4.25 billion in cash, subject to certain closing adjustments, with net after-tax proceeds currently estimated to be approximately $3.4 billion. The transaction is expected to close in the second half of 2023, subject to receipt of customary regulatory approvals and satisfaction of other customary closing conditions. Baxter intends to utilize the after-tax proceeds to reduce its debt, consistent with the company's stated capital allocation priorities. For the full fourth quarter 2023, Baxter estimates the transaction to result in dilution of approximately $0.10 per share to the company's earnings, the total amount depending on the time of close. This amount is expected to be partially offset through reduced interest expense payments following anticipated debt repayment.

BPS has been a leading provider of sterile contract manufacturing solutions, parenteral delivery systems and customized support services to the pharma and biotech industries for decades. As a standalone company and in partnership with Advent and Warburg Pincus, BPS will operate as a premier, independent end-to-end CDMO providing a range of services for clients, from clinical research to commercial deployment.

BPS should be well-positioned to accelerate its go-to-market strategy and clinical development pipeline, execute on throughput expansion and drive further product innovation. The proposed transaction includes BPS manufacturing facilities and approximately 1,700 employees in Bloomington, Indiana and Halle, Germany.

In 2022, Baxter generated $644 million of net sales from BPS product category, representing approximately 4% of consolidated net sales. BioPharma Solutions net sales decreased 4% in 2022, as compared to the prior-year period. The decrease includes a 6% negative impact from foreign exchange rates, as compared to the prior-year period. The decrease was also driven by lower sales from manufacturing services and supply packaging related to the production of COVID-19 vaccines on behalf of multiple pharmaceutical companies, reflecting a challenging comparison against a strong prior-year period. In the first quarter of 2023, BSP's turnover decreased by 11% (actual rates) and 9% in constant rates compared to sales in the first quarter of 2022.

"BPS is a premier asset at the forefront of the biopharma industry, and one we've been closely following for a number of years," said John Maldonado, a Managing Partner at Advent. "Leveraging our deep sector expertise and significant strategic resources, we believe this partnership can unlock multiple opportunities for growth and help the business realize its full potential by serving blue-chip customers, including Baxter, with high-value, specialized and end-to-end capabilities as a standalone company. We're thrilled to partner with BPS to alleviate critical pain points for its customers and to help them provide life-changing therapies to patients around the world."

"BPS has an exceptional track record of delivering high-quality services and products addressing the unique needs of pharmaceutical and biotech customers worldwide," said Carmine Petrone, a Managing Director on Advent's Healthcare team. "We believe that, alongside our partners at Warburg Pincus, our collective carve out experience, vision and support will help create a scaled, diversified platform poised to capitalize on its significant market opportunity. We look forward to supporting BPS's continued growth as it enhances its positive impact on patients worldwide and continues to help its customers achieve their commercialization objectives."

For over 30 years, Advent has been investing in the healthcare sector. The firm has completed over 50 investments in 17 countries worldwide across a range of sub-sectors, including pharmaceuticals, life sciences and medical devices. Advent's notable recent healthcare investments include Iodine Software and RxBenefits, and the firm's recent notable global pharmaceutical services investments include BioDuro, GS Capsule, ICE Group, Suven Pharmaceuticals/Cohance Lifesciences, and Syneos Health.

Since inception, Warburg Pincus has invested over $16 billion in more than 180 healthcare companies, including Summit Health, Modernizing Medicine, Ensemble Healthcare Partners, and Global Healthcare Exchange, and has been an active investor in life sciences, with notable investments in Polyplus, Norstella, Sotera Health, and Bausch + Lomb, among others.
TO READ Siegfried acquires majority stake in DiNAMIQS
---