Week's news analysis
---
PCI Pharma Services plans for a new
200,000-square-foot facility in Rockford, Illinois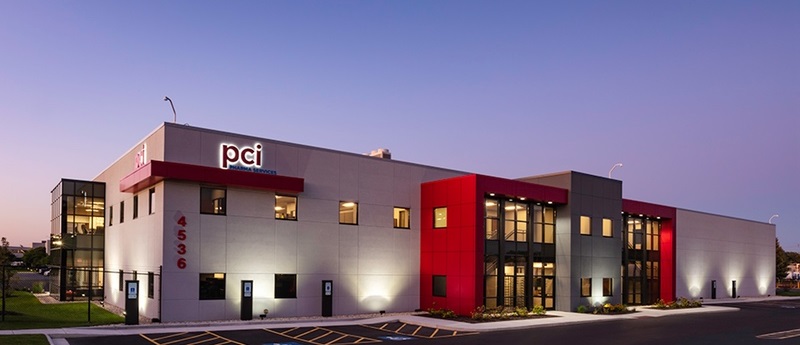 PCI Pharma Services / DR
The new facility is the second expansion of the Philadelphia site and will house more than 20 dedicated customer suites with multi-format machines for assembling and packaging vials, pre-filled syringes, auto-injectors and pen-cartridge combinations.

This machinery can be used for the glucagon-like peptide 1 agonists (GLP-1) class of drugs prescribed to treat diabetes and obesity, as well as those needed for oncology treatment and autoimmune diseases.

Rockford is the largest of PCI's 30 locations across the U.S., European, and Asia Pacific regions, providing industry-leading services for the clinical and commercial packaging of a diverse portfolio of products and specialized delivery forms destined to reach more than 100 countries across the world.

PCI's Rockford location will have extensive product testing capability, state-of-the art top-load cartoning technology, and industry-leading injector and pen assembly equipment. Additional capabilities include on-site cold storage, high-speed vial labeling, assembly, and packaging of multiformat autoinjectors, serialization, testing, and drug product release.

The gated secured facility is classified by the Drug Enforcement Administration (DEA) as Schedule 3. It features temperature and humidity control, an approved Foreign Trade Zone (FTZ) and offers TF1 and Uhlmann blistering, vibratory and slat filler bottling, powder filling, cartoning, carding, kitting and serialization capabilities. Warehouse storage includes freezer storage -15°C to -30°C and cold storage 2°C to 8°C

The $50 million investment in Rockford will amplify PCI's specialty drug leadership presence in the Midwest, adding to clinical and commercial sterile fill-finish capabilities in Madison, Wisconsin. The new facility will provide a second hub within the U.S., expanding from PCI's foundation in the Northeast, with Bedford, New Hampshire's campus growth in aseptic processing. PCI also has sterile fill-finish capabilities at its Leon, Spain; San Diego, California; and Melbourne, Australia locations. The expansion in Rockford is expected to bring 250 jobs to the region in the next two years, with continued growth over three to five years. The site is expected to be fully operational in summer 2024.

"With this new facility, we will be able to serve all clients focused on injectable drug products including biologics with the equipment and capacity to make life-changing medicines," said Gil Valadez, Senior Vice President, Commercial Packaging Technology, PCI Pharma Services. "We want to help our clients by managing the technical aspects of drug manufacturing, engineering, and delivery, so they can focus on what's most important: delivering quality products to meet patient needs. That's what PCI is ultimately all about."
TO READ PCI Pharma Services increases its production capacity for high potency products
---