Week's news analysis
---
Astorg has acquired the CDMO Corden Pharma
from ICIG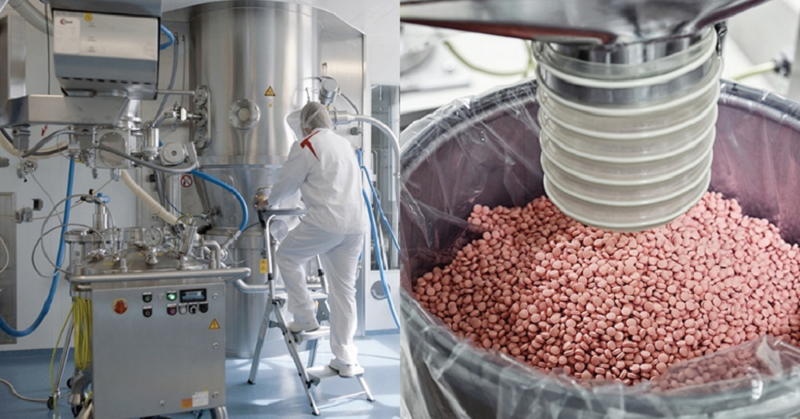 Corden-Pharma-Plankstadt
Established in 2006, CordenPharma today employs more than 2,600 people in 11 manufacturing facilities and one R&D laboratory located across Europe and the US. CordenPharma achieved a turnover of more than 750 million euros in 2021.

The Company serves more than 250 blue-chip pharma and biotech customers across five technology platforms: Peptides, Lipids & Carbohydrates (notably lipids for mRNA vaccines and therapeutics), Highly Potent & Oncology, Injectables and Small Molecules. As a key partner for the pharma industry, CordenPharma provides distinctive know-how, an integrated product offering and end-to-end capabilities from early-stage development to commercial large-scale manufacturing.

Astorg has beaten rivals Advent International and Apax Partners to take over CordenPharma, Bloomberg News reported. The deal is valued at more than 2.5 billion euros ($2.6 billion), according to people familiar with the matter. Jefferies Financial Group Inc. and Houlihan Lokey Inc. advised Astorg on the deal, while William Blair worked with ICIG.

Formed in 1998, Astorg is a European private equity firm with over €15 billion of assets under management. Astorg works with entrepreneurs and management teams to acquire market leading global companies headquartered in Europe or the US, providing them with the strategic guidance, governance and capital they need to achieve their growth plans. Enjoying a distinct entrepreneurial culture, a long-term shareholder perspective and a lean decision-making body, Astorg has valuable industry expertise in healthcare, software, technology, business services and technology-based industrial companies. In 2019, Astorg acquired Nemera for €369m.

"The transaction is the result of our thematic sourcing effort in pharma services. We identified the Company as a leading CDMO focused on some of the most promising areas of pharma R&D and with a strong customer focus and unique innovation capabilities." said Judith Charpentier, Partner and Head of Healthcare at Astorg.

"I would like to personally thank Patrick Schnitzer and Dr. Achim Riemann for their trust, support and commitment over the years in supporting CordenPharma's growth and strategic vision to become a leading CDMO. Together with Astorg we will continue this exciting journey and further accelerate the growth as an organization across our 5 technology platforms." said Dr. Michael Quirmbach, CEO, CordenPharma.

On February 1, 2022, CordenPharma completed the acquisition of three new drug product manufacturing sites from Vifor Pharma, now named CordenPharma Ettingen, CordenPharma Fribourg and CordenPharma Lisbon. The new facilities, which will be incorporated into global network represent a significant expansion of CordenPharma Oral Solid Dosage (OSD) capacity and range of drug product dosage form service offerings.
TO READ CordenPharma acquires three manufacturing facilities from Vifor Pharma
---