Week's news analysis
---
Rentschler Biopharma and Vetter:
a Successful Strategic Collaboration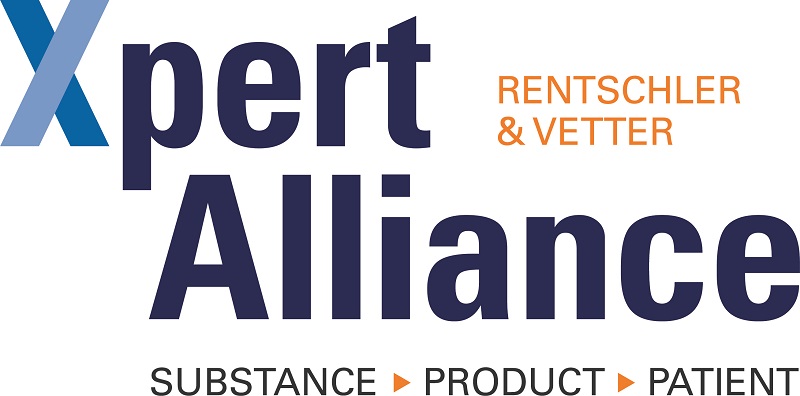 DR
Rentschler Biopharma and Vetter unveil Xpert Alliance, a joint visualization of their strategic collaboration.

In mid-2020, Vetter and Rentschler Biopharma entered this strategic alliance intended to create long-term value that enables clients to bring their complex products to patients more easily and faster, through the coordination of their respective manufacturing services. By offering complementary skills and experience along the biopharmaceutical value chain, together, the two CDMOs have mutually enhanced their services, evidenced by the strong progress in their ongoing initial joint client projects.

Since that time, the two independent companies have worked closely together to advance this important alliance. The visualization is designed to "bring to life" this ongoing alliance and celebrate its successful operation, delivering effective solutions to address clients' changing and expanding needs in the area of complex biopharmaceuticals.

"It is exciting to see how our alliance has been steadily evolving and taking shape," stated Dr. Frank Mathias, CEO of Rentschler Biopharma. "We and Vetter have ambitious goals for our collaboration and believe that our clients can greatly benefit from the complementary services and seamless interactions we offer, with the ultimate aim of bringing new, life-changing treatment options to patients."

Xpert Alliance, the name of the joint visualization introduced today, clearly indicates what this strategic collaboration of two leading CDMOs can offer, and the tagline - from substance to product to patient - outlines the breadth of the offering. The coming together of Rentschler Biopharma and Vetter is visually represented by the two shades of blue in the X - each of the company's corporate colors. At the same time, the companies retain their individuality, as shown by the two names as part of the joint logo.

Headquarters in Ravensburg, the global Vetter network today includes production facilities in Germany, Austria and the USA as well as offices in South Korea, Japan, China and Singapore. Currently employing 5,700 individuals worldwide, the company has long-term experience in supporting biotechnology and pharmaceutical customers both large and small.

Vetter Managing Director Peter Soelkner agreed: "With joint projects ongoing, the day-to-day workings of our strategic alliance are running smoothly, as we work together to create best-in-class solutions for our clients from early development stage through to the market. We are pleased with the progress we have made so far and look forward to demonstrating the added value we are generating through our collaboration."

Emerged from a local pharmacy, founded in 1872, Rentschler Biopharma today is a family-owned and independent company focused exclusively on client projects. . As a full-service CDMO, Rentschler Biopharma is an outsourcing partner for bioprocess development and cGMP manufacturing as well as for the elaboration of products' approval strategies from clinical studies to market approval. Rentschler Biopharma has operations in three countries, the German headquarters in Laupheim, Germany, a production site in Site in Milford, MA, USA and Rentschler ATMP Ltd. in Stevenage, UK.

As a biotechnology pioneer, Rentschler Biopharma built a reputation through the early development of different interferon products (Fiblaferon, Polyferon).

Rentschler Biopharma offers the entire biopharmaceutical value chain from start to finish in collaboration with its strategic alliance partners. Rentschler Biopharma is a leader in cell culture. To meet the demand of the CDMO biopharmaceutical market which is experiencing double-digit growth, Rentschler Biopharma plans to quadruple its capacity by 2023. Rentschler ATMP Limited specializes in cell and gene therapy. The Stevenage site in the United Kingdom should be operational in 2022 and will specialize in the production of AAVs and viral vectors.

During 2021, Rentschler Biopharma has hired over 300 employees in a wide range of areas across all business functions with a strong focus on production and laboratory personnel. More than 200 of the new hires are located in Germany and about 80 in the U.S., with over ten hires at the company's new cell and gene therapy facility in the U.K. These figures represent an overall growth rate of 30% in the last two years alone. The company continues to add new talent at all three sites.

In March 2021, Rentschler Biopharma SE and Leukocare AG, a German biotechnology company specialized in the field of biopharmaceutical formulation development, have celebrated the fourth anniversary of their unique strategic alliance. Established in 2017 and recently expanded into the U.S., this highly successful alliance integrates best-in-class and tailored formulation development into every step of the manufacturing process and helps to efficiently address the challenges of increasingly complex biopharmaceuticals. Clients benefit from this alliance through shorter development timelines, cost savings and potentially additional patent protection, leading to a competitive edge and enhanced client satisfaction. Leukocare AG, located in Martinsried/Munich, Germany and Milford, MA, USA.

The formulation development approach consists of two elements: a library of up to 100 different regulatory well-established and employed excipients and a rational development approach which employs statistical software and self-learning algorithms as well as state of the art design of experiment (DoE) matrices. By utilizing the artificial intelligence elements, Leukocare is able to specifically combine excipients leading to stabilizing formulations tailored to the drug product's needs. Leukocare's superior and innovative drug product formulations can be applied to a broad range of applications: biologics & biosimilars, vaccines & viral vectors and biofunctionalized devices.
TO READ Vetter's new clinical manufacturing site in Rankweil, Austria
---