Week's news analysis
---
Germany is securing vaccine production
WACKER and CordenPharma to produce mRNA vaccines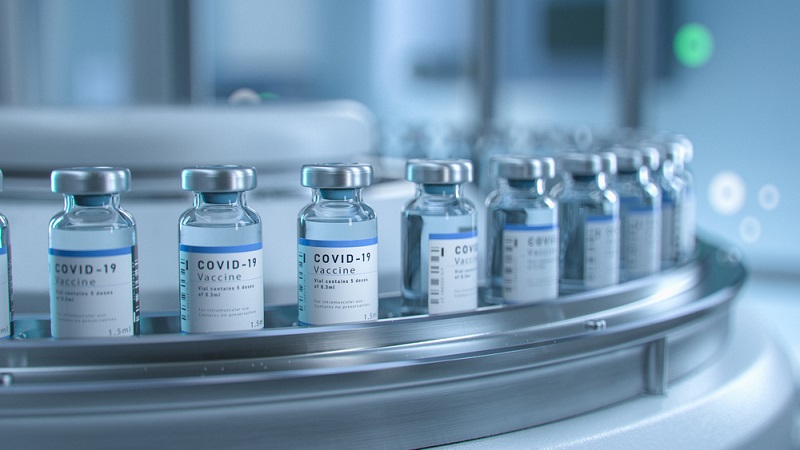 Vaccine Manufacturing / DR
Germany plans to spend up to 2.861 billion euros to ensure that COVID-19 vaccine makers have enough production capacity available to supply the country with shots in future outbreaks through 2029, the economy ministry said.

Germany's cabinet approved plans on 16 march 2022 to sign contracts with BioNTech, CureVac/GSK, Wacker/CordenPharma, Celonic and IDT, the ministry said in a statement.

The contracts will maintain the ratcheted-up production capacities created during the coronavirus pandemic by paying an annual standby fee, ensuring enough vaccine can be produced quickly for the population.

The contracts give the government access rights to the companies' production capacities if the coronavirus pandemic persists or a new pandemic breaks out, and contain arrangements stipulating vaccine supply and production for the government.

As joint bidders, WACKER and CordenPharma applied for the stand-by production of vaccines based on messenger ribonucleic acid (mRNA).

According to the two companies, their bid has now been accepted, along with those of four other companies. WACKER and CordenPharma are expected to manufacture 80 million vaccine doses per year if the Covid-19 pandemic continues or a new pandemic occurs. Additionally, the German government has the option to increase the amount to 100 million doses per year. The two companies will receive an annual stand-by fee for keeping production capacity available. The stand-by phase starts in 2024, once the companies have created the necessary capacity, and ends in 2029.

The Munich WACKER Group concentrates its biopharmaceuticals activities within Wacker Biotech. Wacker Biotech GmbH, Wacker Biotech B.V. and Wacker Biotech US Inc. are full-service contract manufacturers of therapeutic proteins, live microbial products (LMPs), plasmid DNA (pDNA), messenger ribonucleic acid (mRNA) and vaccines based on microbial systems. Wacker Biotech's portfolio extends from strain/process development and analytical testing through to production for clinical and commercial applications. Wacker Biotech maintains three GMP-compliant (Good Manufacturing Practice), FDA- and EMA-certified production plants at its Jena and Halle sites in Germany and in Amsterdam in the Netherlands. In addition, Wacker Biotech has had a plant in San Diego (Wacker Biotech US Inc.) since February 2021.

WACKER biosolutions increased its sales by 20 percent in 2021 to €296 million (2020: €246 million), mainly due to better prices and volume growth in biopharmaceuticals and cyclodextrins. EBITDA of €39 million (2020: €38 million) was up slightly year over year, with expenses for integrating the new site in San Diego having an impact on earnings. . By 2030, the division aims to generate sales of some €1 billion.

WACKER has operated a biotech site on Weinberg Campus (a technology park) in Halle, Germany, since 2014. The capacity expansion for pandemic preparedness is part of a major expansion project. "We are expanding our Halle site into a competence center for mRNA production. We are creating capacity not only for pandemic preparedness, but also beyond that," said Susanne Leonhartsberger, head of WACKER BIOSOLUTIONS. The aim, she adds, is to expand production to a total of four production lines. WACKER intends to hire over 200 new employees as part of the Halle site's expansion. During a Capital Market Day at the end of March, WACKER announced that it would significantly increase its investments in the further growth of its biotechnology business. To this end, WACKER intends to invest over €80 million annually in the coming years.

In Halle, WACKER will produce plasmid DNA (pDNA), which is an essential starting material for the manufacture of mRNA. The mRNA active based on pDNA will also be produced there. Halle is also where formulation using Lipid NanoParticles (LNP) of the mRNA active will take place. Halle is creating capacity for these three production steps. Other WACKER sites will assist to rapidly establish the required technological expertise for the production of pDNA and mRNA in Halle.

WACKER and CordenPharma will keep production capacity available from 2024, the start of the stand-by phase. Should the need arise, the German government will contact the developer of the specific mRNA vaccine that is required. WACKER and CordenPharma will then jointly produce this mRNA vaccine. Most of the production steps will take place in Germany and every production step will occur within the European Union.

CordenPharma, for its part, will produce not only standard lipids, but also custom lipids for LNP formulation. Lipid NanoParticles consist of special fats (lipids), which encapsulate the active and ensure that it is safely transported into the body cells. In addition, CordenPharma will handle the aseptic filling and packaging of the mRNA vaccine produced and formulated in Halle. When needed, WACKER and CordenPharma will jointly supply the German government with 80 or 100 million vaccine doses per year.

At the beginning of March, CordenPharma announces the launch of a major investment project to increase the manufacturing capacity of lipids at its CordenPharma plant in Chenôve, near Dijon, France. This strategic decision was the result of the surge in demand to provide millions of patients with life-enhancing or life-saving medicines based on mRNA technology.

After the successful completion of their first request to support rapid COVID-19 medicine production in 2020, the French Government launched a second request for another "Capacity Building" program called AMI (Appel à Manifestation d'Intérêt) in February 2021 to support COVID-19 Research & Development projects and boost the industrialization of health products in France. Thanks to the great support and partnership spirit of the Banque Publique d'Investissement France (BPI France), CordenPharma Chenôve submitted an accelerated program dossier to increase local lipids manufacturing capacity using innovative, green technologies. CordenPharma Chenôve facility was selected by the French government as one of 25 AMI projects to be awarded a total investment of €585 M. With this financial booster received, CordenPharma Chenôve was able to accelerate its manufacturing growth for the production of Lipid Nanoparticle (LNP) enabling ingredients such as highly pure lipids.
TO READ Corden Pharma Chenôve is laureates of France Relance
---