---
Unither joins the world's top 5 CDMOs
with plants on 4 continents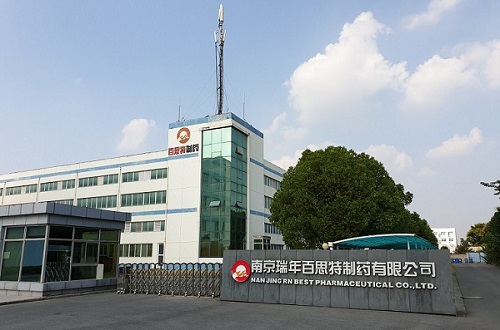 Unither Pharmaceuticals, the world leader in sterile unit doses, launches the acquisition of the Chinese pharmaceutical company:
Nanjing Ruinian Best Pharmaceutical Co. Ltd.

Nanjing Ruinian Best Pharmaceutical Co. Ltd (NRB) is a specialist in solid and liquid pharmaceutical forms and sterile unit doses. It is based in Nanjing, in the province of Jiangsu, and has 130 employees. It is currently part of Wuxi Jinyuan Industrial Investment Development Group Co. Ltd, an institutional investor in Binhu district of Wuxi City.

With the acquisition of this company, Unither is intensifying its growth in China, the world's second largest pharmaceutical market, and completing its industrial facilities in Europe, the United States and Brazil. "We are glad to welcome this new company in our group, which will enable us to develop our processing activities in China. It is in line with our strategy of manufacturing close to end markets" explains Eric Goupil, Unither's CEO. "Unither now controls operations and will be the sole shareholder of its subsidiary once the acquisition has gone through."

Through this acquisition, Unither will offer Chinese and foreign pharmaceutical companies involved in the ophthalmological and respiratory markets in China the opportunity to outsource locally the manufacture of their drugs in sterile and preservative-free single doses.

The company has multiple workshops for single dose eye drops, multi dose eye drops, ophthalmic gels, small volume injections, oral liquids and APIs. In August 2018 company successfully passed the GMP re certification of two workshops single dose eye drops and anti tumor drugs.

Eric Chesnel, Commercial Director of the group will be responsible for commercial activities in China.

Unither Pharmaceuticals generated sales of €319 million in 2019. It now employs more than 1,500 people and strengthens its position as world leader in the market for sterile unit doses using Blow-Fill-Seal (BFS) technology.