Week's news analysis
---
With no end in sight against Covid-19,
governments get ready for the next steps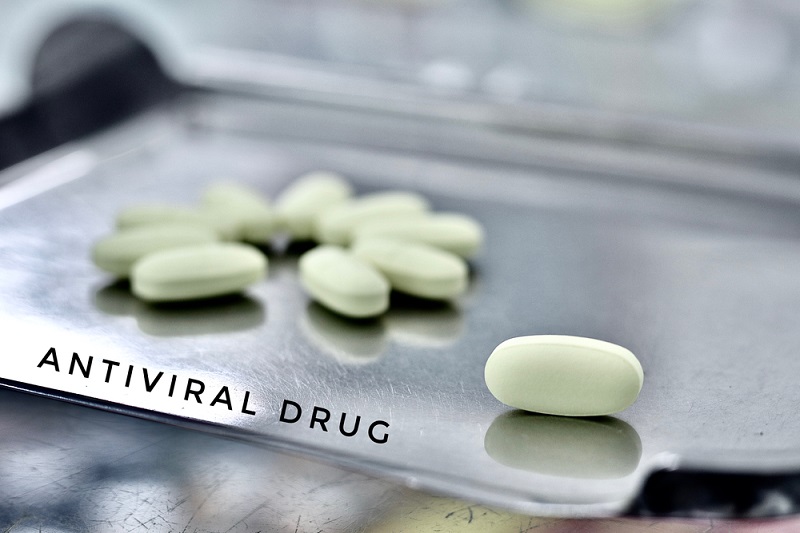 DR
While several countries introduce tighter Covid-19 rules to slow down the number of cases and deaths due to variants among their populations, governments are also getting ready to fight against the virus for the coming months and even years...

June 29, the European Commission announced the "first portfolio of five therapeutics" that could soon be available to treat patients across the Union. Four of these therapeutics are monoclonal antibodies under rolling review by the European Medicines Agency. Another one is an immunosuppressant, which has a marketing authorisation that could be extended to include the treatment of Covid-19 patients.

"Whilst vaccination is progressing at increasing speed, the virus will not disappear and patients will need safe and effective treatments to reduce the burden of Covid-19. Our goal is clear, we aim to identify more front-runner candidates under development and authorise at least three new therapeutics by the end of the year", Commissioner for Health and Food Safety, Stella Kyriakides, said.

The five products are in an advanced stage of development and have a high potential to be among the three new Covid-19 therapeutics, to receive authorisation by October 2021. The selection of drugs is part of the EU Strategy on Covid-19 therapeutics, launched in May, to speed up EU approval and for a joint procurement plan on behalf of member states, complementing more advanced efforts on vaccines. The only Covid-19 drug so far approved across the European Union is Gilead's remdesivir, which the EU bought with a joint procurement just before the World Health Organization said it was not effective on severely ill Covid-19 patients.

The Commission's pick of most promising treatments comprises Eli Lilly and Incyte's Olumiant for hospitalized Covid-19 patients on oxygen, as well as new antibody drugs for early-stage disease developed by Regeneron (combination of casirivimab and imdevimab with F. Hoffman-La Roche), Eli Lilly (combination of bamlanivimab and etesevimab) Celltrion (regdanivimab) and an alliance of GlaxoSmithKline and partner Vir (sotrovimab).

The Commission also confirmed it will draw up a portfolio of at least 10 potential Covid-19 therapeutics by October, building on the work of the newly established expert group on Covid-19 variants. In the meantime, the first industry matchmaking event on therapeutics will be organised on July 12 and 13, to ensure that once authorised therapeutics are produced in sufficient quantity as soon as possible.

The European Medicines Agency has recommended the antibody treatments by GSK, Celltrion, Eli Lilly and Regeneron for use in early-stage patients who are at risk of progressing to severe Covid-19 to support any use by individual member states. An EU-wide marketing authorisation has not yet been granted.

Moreover, governments want to guard against potential production bottlenecks in vaccines. According to the Handelsblatt newspaper, June 30, Germany plans to spend 3.9 billion euros on 204 million vaccine doses for next year, in order to have ample provision for any new Covid-19 variants that might emerge or the need for booster shots. More than a third of all virus samples tested in Germany are of the Delta variant, and are likely to make up half of all new infections from this week.

A further 85 million doses will come from Pfizer-BioNTech's vaccine and 31.8 million doses will be in the form of Moderna's mRNA vaccine. Johnson & Johnson's vector vaccine will contribute 18.3 million doses, and a total 70 million doses of vaccines from Sanofi, Novavax and Valneva will contribute the rest.

According to the Robert Koch Institute, the country's public health agency, had advised that there should be sufficient mRNA vaccine available to fully cover the country's needs, but that alternative technologies should also be bought in case of unforeseen problems with the latest vaccine technology.

The German government came under fire for the sluggish start to its vaccination campaign earlier this year, particularly in comparison with countries such as the United States, Britain and Israel, but it has since ramped up quickly. Around 55 % of the population has now received a first vaccine, while 37 % has had both shots. The number of coronavirus cases in Germany increased by 808 to 3.728 million on Wednesday, while the death toll rose by 56 to 90,875.

Hopefully, research from drug manufacturers are more focused on variants, with promise against the indian Delta one. June 29, Moderna issued results of a study conducted on blood serum from eight participants obtained one week after they received the second dose of the vaccine, mRNA-1273.

The vaccine provoked an antibody response against all the variants tested, according to Moderna. The vaccine was far more effective in producing antibodies against the Delta variant than it was against the Beta variant first identified in South Africa, the data showed. "These new data are encouraging and reinforce our belief that the Moderna COVID-19 vaccine should remain protective against newly detected variants," chief executive Stéphane Bancel said.
RELATED Could a simple pill beat COVID-19? Pfizer is giving it a go
---