Week's news analysis
---
Vaccines production accelerates,
so do worldwide death tolls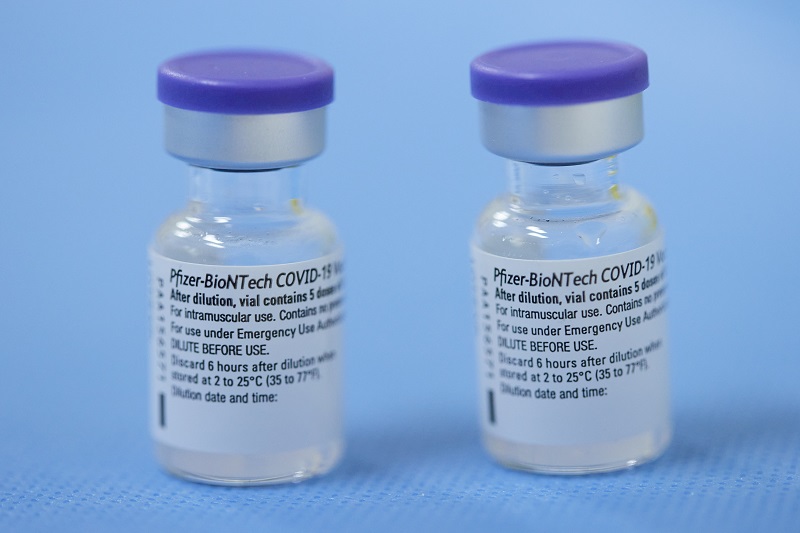 Vials of the Pfizer-BioNTech vaccine REUTERS/Denis Balibouse
Will worldwide Covid-19 deaths decrease one day? According to a Reuters tally, they are rising once again, especially in Brazil and India, crossing 3 million on April 6. As it took more than a year for the global coronavirus death toll to reach 2 million, the additional 1 million deaths occurred in about three months, in spite of vaccination efforts across the globe.

Brazil is leading the world in the daily average number of new deaths and accounts for one in every four deaths worldwide each day. On April 5, India has become the second nation after the United States to post more than 100,000 new cases in a day. But it is in the European region, which includes 51 countries, that the total number of deaths is the highest, at nearly 1.1 million. Five European countries including the United Kingdom, Russia, France, Italy and Germany constitute about 60% of Europe's total coronavirus-related deaths. Meanwhile, the United States has the highest number of deaths of any country at 555,000, accounting for about 19% of all deaths due to Covid-19 in the world.

How is the vaccination campaign evolving so far? At least 370.3 million people or nearly 4.75% of the global population have received a single dose of Covid-19 vaccine by April 4, according to research and data provider firm Our World in Data. Accelerating the vaccination campaign is more than ever a key issue for all governments.

According to Bloomberg News, most European Union states will have enough vaccines to immunize more than 55 % of their people by June end. The Commission has repeatedly said the EU, with a population of nearly 450 million, is to receive about 360 million doses by the end of June in addition to about 100 million already shipped.

Most drug manufacturers are speeding up their productions to meet demand. On March 31, Pfizer said it had produced 120 million doses of its Covid-19 shot for the United States. The U.S. drugmaker remains on track to deliver 200 million doses by the end of May and 300 million by the end of July. In the meantime, Pfizer has committed to deliver 200 million doses to the European Union in the second quarter of 2021. It still expects to produce 2 billion shots globally by the end of the year.

The United States has administered 168,592,075 doses of COVID-19 vaccines in the country as of Tuesday 6 april morning and distributed 219,194,215 doses, the U.S. Centers for Disease Control and Prevention said. The agency said 108,301,234 people had received at least one dose while 63,016,976 people are fully vaccinated as of Tuesday.

On March 29, Moderna announced it shipped 100 million doses of its vaccine to the United States. The company plans to deliver more than 35 million doses to the European Union in the second quarter of 2021. On April 2, Moderna also got nod from the FDA to speed up output of its Covid-19 vaccine, and to supply it in single vials containing 11 or 15 doses. Such a decision will help provide vaccines doses more quickly. Last but not least, on April 6, the company reached an agreement with contract drug manufacturer Catalent, to increase the speed of vaccine output at its Bloomington plant, in order to supply an additional 100 million doses to the US by the end of May and another 100 million doses by the end of June.

Britain begins rolling out Moderna's COVID-19 vaccine on Wednesday in Wales and expects to be using it in the rest of the United Kingdom in the coming days in a boost to the country's health system after supplies of shots started to slow.

Moderna will become the third vaccine to be used in Britain after the Oxford-AstraZeneca and Pfizer jabs and comes as the supply of shots from Astra starts to slow due to manufacturing issues including at a site in India.

The United Kingdom has vaccinated 31.6 million people with a first dose of a COVID-19 vaccine - and administered 5.5 million second doses. It will soon have vaccinated half of its total population.

Johnson & Johnson also delivered around 20 million shots to the United States in March, as promised, in spite of delays in regulatory approval of key manufacturing facilities.



RELATED Tracking the vaccine race
---