Week's news analysis
---
U.S. govt boosts Moderna COVID-19 vaccine contract to $1.25 bln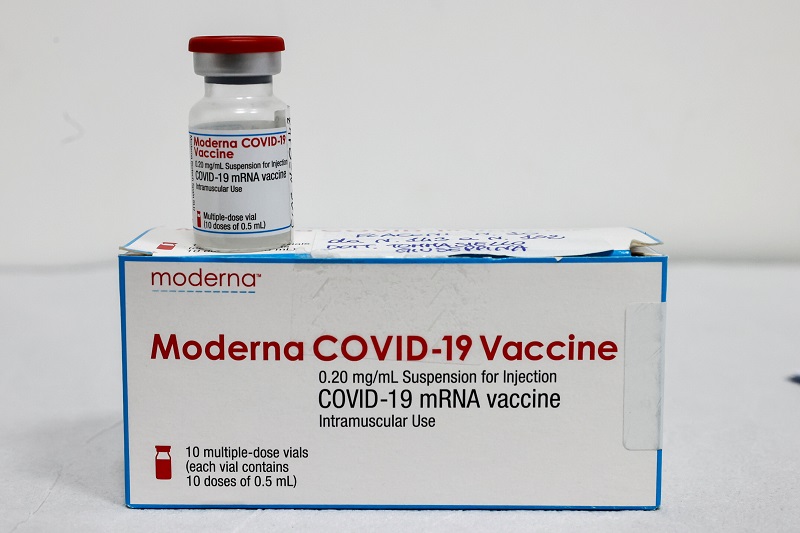 Moderna vaccine - Reuters
On April 28, the U.S. government agreed to increase Moderna's COVID-19 vaccine contract from $ 236 million to approximately $ 1.25 billion, to include additional costs related to vaccine studies.

The company and the Biomedical Advanced Research and Development Authority (BARDA) had initially signed a $483 million deal for the vaccine in July last year, which was later increased to about $1 billion.

As of March 31, 2021, the remaining available funding net of revenue earned under the BARDA Contract, prior to the increased payment, was $317 million, Moderna said in a regulatory filing.

The U.S. government in August last year had also separately signed a $1.53 billion deal for 100 million doses of the Moderna vaccine, with an option to buy 400 million more doses.

Moderna's two-dose vaccine is one of the three COVID-19 vaccines authorized for use in the United States. Nearly 30%, or 96.7 million Americans have been fully vaccinated as of April 27, according to data from the U.S. Centers for Disease Control and Prevention.

Europe: ROVI increases its fill-finish capacity for the COVID-19 Vaccine Moderna
Laboratorios Farmacéuticos Rovi, S.A.
announced on April 29 that it will strengthen its collaboration in the fillfinish of the COVID-19 Vaccine Moderna by increasing its fill-finish capacity. To this end, further industrial investments will be made in the ROVI Group's facility in Madrid (Spain).
These investments consist of the installation of two new production lines and equipment for compounding, filling, automatic visual inspection, labelling and packaging that will provide additional fill-finish capacity for the COVID-19 Vaccine Moderna, intended to supply markets outside the United States. These lines, located at ROVI's facility in San Sebastián de los Reyes (Madrid), will come into operation in the fourth quarter of 2021 and be fully operational in the first half of 2022 and will more than double the number of vials for which there is fill-finish capacity at this facility.
These investments will allow ROVI to increase its production capacity to more than 1 billion doses per year. By adding the capacities of fill-finish, Rovi and Recipharm, more than 1,200 million doses of Moderna's vaccine will be produced annually in Europe.
RELATED Nestle staff sought to help Lonza production for Moderna vaccine
---