Week's news analysis
---
SGS acquires Quay Pharmaceuticals Limited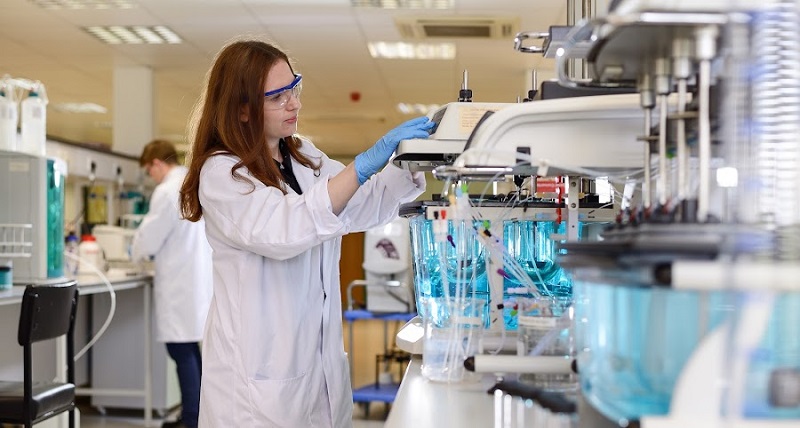 Quay Pharmaceutical DR
Quay Pharma will become the global center of excellence for the formulation, research and development of SGS.

Quay Pharma is a leading innovative Formulation Research and Development Organization with a comprehensive and flexible range of services. It supports its customers through the various stages of pharmaceutical clinical development, from pre-formulation to formulation, dosage form design and optimization.

Since moving to Quay House in 2010 Quay has continued to invest in and expand its GMP manufacturing suites at Deeside having a fully MHRA licenced facility which has also been FDA inspected.

In September 2020 Quay Pharma expanded its operations in Deeside with the purchase of a second UK laboratory and office facility which allow Quay to expands its development and analytical services at Newtech Square also on Deeside.

Following the opening of its office in Boston in 2020, Quay Pharma has significantly extended its presence in the United States with the securing of a 55,000 sq ft facility for pharmaceutical development and clinical manufacturing.

The premises, in the Greater Boston area, enable Quay to support the scaling up of products from Phase II to Phase III and the market introduction of products for oral and topical delivery, together with customer projects in small molecules as well as the oral and topical delivery of biologicals, including live biotherapeutics and other microbiome-based therapeutics. The new facility is initially fitted out with analytical, formulation and pilot labs, and the first GMP manufacturing suites are operational since 2021.

The new US manufacturing operation will complement Quay's existing European MHRA and FDA inspected facility in the UK to provide additional flexibility for future projects, with the ability to undertake clinical trial manufacturing from either site and allow rapid transfer between the two.

Quay Pharma serves over 150 clients globally. The company has grown consistently since inception and generated revenues of circa CHF 21 million in the fiscal year ending May 31, 2021. Through the acquisition, SGS welcomes circa 200 highly skilled scientists and technicians to Health Science group and the current management team will continue to lead the business.

This acquisition represents a meaningful step forward in SGS's strategy of increasing the scope of services to support our customers across the Health Science supply chain.

Quay Pharma will become the global center of excellence for the formulation, research and development of SGS. Quay Pharma adds to SGS 'comprehensive portfolio of analytical services, and helps to better meet the needs of global biopharmaceutical customers.
RELATED Adare Pharma Solutions acquires Frontida BioPharm
---