Week's news analysis
---
Rival treatments may help justify
FDA gamble with Aducanumab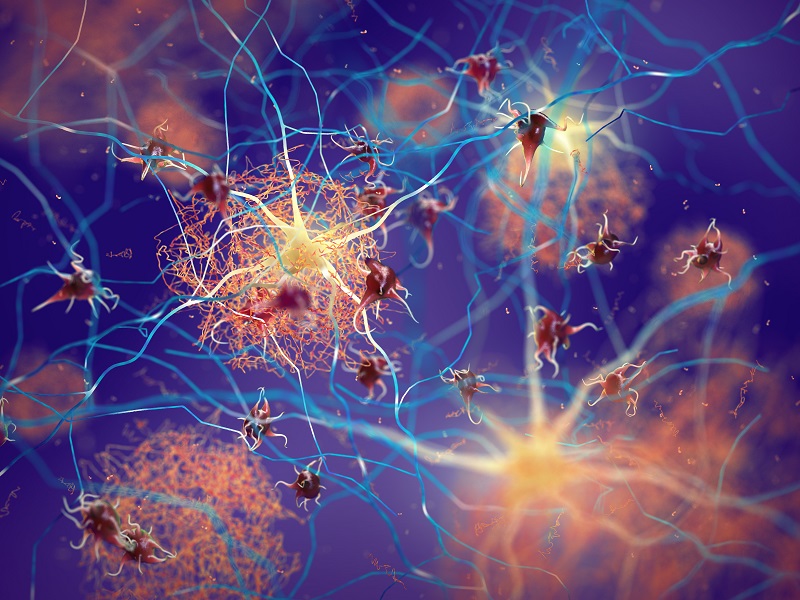 Amyloid plaques forming between neurons 3d ilustration. Beta-amyloid protein disrupting nerve cells function in a brain with Alzheimer's disease - DR
Data from clinical trials of three experimental Alzheimer's disease drugs expected to start emerging next year could help shed light on whether US regulators were justified in their controversial approval of Biogen Inc's aducanumab treatment, without clear evidence that it works.

In approving Biogen's Aduhelm (known chemically as aducanumab) over the objection of its own panel of outside expert advisers, the US Food and Drug Administration has required a trial to confirm that the medicine will indeed slow progression of the lethal, mind-wasting disease, even as the drug is being used by patients. The FDA gave the nod to the medicine using an "accelerated pathway" that allows it to sign off on drugs in advance of conclusive clinical trial data, for a serious illness that has few treatment options.

But data expected much sooner on three drugs that work in a similar manner - Eli Lilly and Co's donanemab, Roche Holding AG's gantenerumab, and partners Eisai Co and Biogen's lecanemab - could give the medical community a better sense of whether Aduhelm is up to the job of slowing the ravages of Alzheimer's.

Japan's Eisai completed enrollment last month in a pivotal 18-month study of lecanemab in symptomatic early Alzheimer's patients. The drug is also being studied in a large trial of people with evidence of amyloid in their brains, but who do not yet have symptoms of the disease.

Roche, which has released limited gantenerumab trial findings, said it expects to have data next year from two global late-stage studies of its drug.

In March, Eli Lilly announced encouraging results from a mid-stage study of donanemab and plans to conduct a larger trial.

June 7, US regulators gave the green light to Biogen's Alzheimer's drug, the first time in almost two decades that a treatment has been approved for the debilitating disease. All of the other drugs that have been approved for Alzheimer's so far treat its symptoms, rather than slowing or reversing the course of the disease.

Roughly 35 million people currently suffer from the cognitive illness worldwide; the US Food and Drug Administration approved aducanumab, in intravenous infusion at a cost of $56,000 per year. Aduhelm was approved on its ability to clear a type of plaque from the brain that is believed to be a possible cause of Alzheimer's, rather than evidence that it slows disease progression.

Scientists don't feel comfortable with the evidence that this product has a clinical benefit from reducing amyloid. According to Dr. Henry Paulson, a neurologist who leads the University of Michigan's Alzheimer's Disease Center, "if another independent study of a different anti-amyloid therapy shows a clear clinical benefit, it makes me much more comfortable with continued use of Aduhelm".

FDA officials said other Alzheimer's drugs will not automatically be eligible for that program. "We can't say right now whether this will be a path for other Alzheimer's drugs, or drugs for other neurodegenerative diseases," Dr. Patrizia Cavazzoni, director of the FDA's Center for Drug Evaluation and Research, told Reuters.
RELATED The "ups and downs" of Alzheimer's R&D
---