Week's news analysis
---
New consolidation announcement
in the CDMO and CRO markets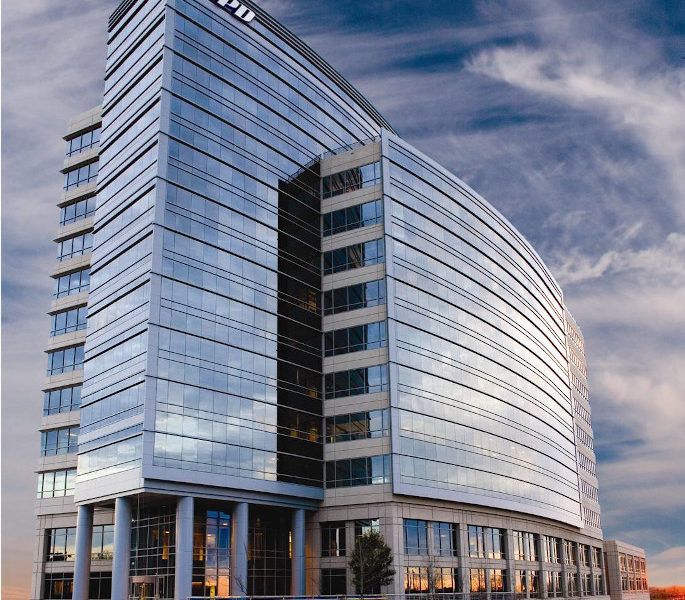 PPD, Worldwide Headquarters, Wilmington, N.C.
Thermo Fisher Scientific Inc. is nearing a deal to buy pharmaceutical testing company PPD Inc. for more than $15 billion. PPD is dedicated to helping customers deliver life-changing therapies to patients by bending the cost and time curve of drug development and optimizing value.

With offices in 47 countries and more than 26,000 professionals worldwide, PPD, based in Wilmington, N.C. is positioned in a growing market of 6-9% per year for phase I to IV clinical studies services.

CRO market growth expected to be driven by:

- Increased outsourcing penetration; including incremental opportunity for high value laboratory services that PPD provides which more closely mirror traditional in-house biopharma activities;
- Increased complexity in clinical development.

CROs and CDMOs benefit from increased interest in clinical studies of new Covid-19 treatments and preventive measures to make new production resources available in the event of a future pandemic.

The revenue for PPD in 2020 is $4,614 (up 16% from 2019) with an adjusted EBITDA of $876 or Adj. EBITDA Margin of 18.7%. A Net leverage ratio (net debt / TTM adjusted EBITDA) multiple of 4 for the last quarter of 2020.

Two private equity firms are significant owners of PPD: Hellman & Friedman LLC owns 38% of the company, while Carlyle Group Inc. owns 16%, according WJS. The two companies privatized PPD in 2011. PPD returned to the public markets during an IPO in February 2020.

PPD shares fell at the start of the pandemic with much of the market (down this year at $21.26), but have since recovered and were trading at around $39 each. Following the announcement of Fisher's intention to buy PPD, NADASQ stock was booming on April 14 and closed at $43. PPD's pre-announcement valuation was close to $13.6 billion, while Thermo Fisher's is $ 187 billion.

Thermo Fisher Scientific Inc. posted sales of $32 billion last year, an increase of 26%. Stocks have risen sharply, 50% in the past 12 months.

Thanks to its Patheon activity, acquired in 2017, Thermo already provides production and logistics services for clinical trials. The purchase of PPD would allow Thermo Fisher Scientific Inc. to strengthen its positioning in the services market. The two entities: Patheon and PPD have a combined turnover of over $9 billion (based on 2020 financial results).

The deal would be the second major merger in the CRO industry this year. In February 2021- ICON plc, has entered into a definitive agreement to acquire PRA Health Sciences, Inc. in a cash and stock transaction valued at approximately $12 billion, with the per share merger consideration consisting of $80 in cash and 0.4125 shares of ICON stock . The consideration represents an approximately 30% premium to PRA's closing price as of February 23rd, 2021.



RELATED The good performance of CDMOs on the stock markets.
---