Week's news analysis
---
How to create a powerful "HealthTech" sector
in France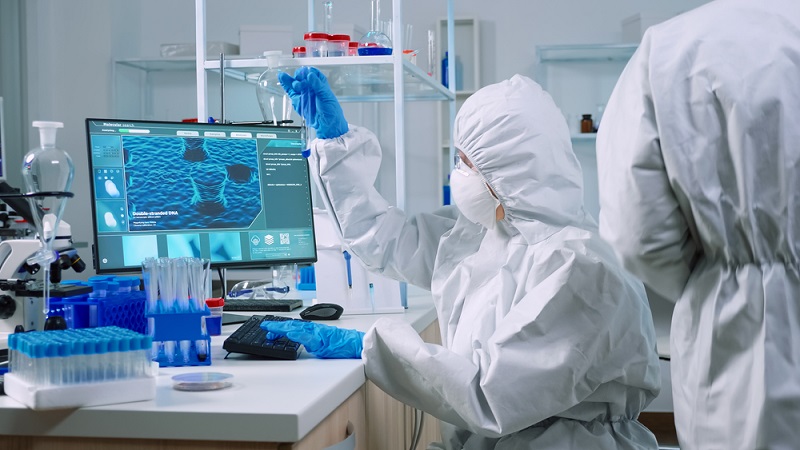 DR
Why, does France still not have on its territory a great leader in innovation in health? The pandemic that the world has been facing for more than a year has shown the importance of merging innovation and healthcare. While France has not been able to bring a vaccine candidate against Covid-19 to the market, the French government wants to trigger major improvements in the health system. It also aims to create a powerful HealthTech sector.

On June 29, President Emmanuel Macron announced a 7 billion euros ($8.33 billion) public funding plan to invest in healthcare. Under the plan, state-owned Banque Publique d'Investissement (BPI) will invest 2 billion euros in start-ups and small and medium-sized companies (SMEs) in the healthcare industry. France will also invest 2 billion euros in research for emerging and infectious diseases, biotherapies and digital health. "We have under-invested in research", Macron told a conference. Among several tools, Emmanuel Macron has committed to lift administrative hurdles to speed up organisational changes in the healthcare system.

Despite a pool of large companies, France has no biotech firm with a capitalization over 1 billion € whereas Germany has six, two of which have over 2 billion. Nevertheless, France has more tech companies in the healthcare sector listed on the stock exchange than Germany (61 compared to 40). Moreover, their capitalization has grown by almost 70 % in one year.

In what they called "an objective assessment of the situation of HealthTech in France", Boston Consulting Group, Bpifrance, BioUp and France Biotech have recommended an action plan that could fuel discussions at both the national and European levels and lift constraints that still prevent start-ups from reaching their full potential. The goal is very ambitious; but innovation in health is based on small innovative businesses and on well-established pharmaceutical laboratories. In 2018, according to BPI France, more than 72 % of the innovation pipeline in health came from start-ups (as opposed to large pharmaceutical companies), against 60 % ten years earlier.

French President Emmanuel Macron has set an ambitious goal: "France must become a leading nation in terms of health industry and innovation" by 2030. To this end, the authors of the "HealthTech Plan" identify three lines of work:


Attracting and supporting the development of talents to strengthen the capacity to execute, fostering the professionalization of the ecosystem, maximizing the chances of success and the scaling up of robust innovative companies from their inception.


Structuring an industrial policy in healthcare to concentrate means, outline priority "hubs", give visibility to all actors, provide the best possible support for companies, and help with the development of an industrial infrastructure.


Simplify the administrative framework, particularly in the areas of technology transfer, clinical research and market access, to make it more attractive for health innovation.


All these actions could be steered by a new cross-disciplinary institutional participant, a Health Innovation Agency. The mandate and resources will have to be defined in such a way as to ensure that it has enough legitimacy to implement shared priorities and reduce the challenges faced by HealthTech.
A focus on HealthTech (which excludes the major pharmaceutical groups) shows that the sector's main companies generated a turnover of nearly 800 million € in 2019 in France, almost twice more than in 2014. If we look at the positive dynamics observed in Boston (Massachusetts), biotech and medtech could provide 180,000 direct and indirect jobs in France by 2030, i.e. 130,000 more than today.
In addition to this economic potential, HealthTech companies have a role to play in reindustrialization and sovereignty of France and Europe in the field of health. Currently, 80% of API (ingredients active pharmaceutical products) come from India or China. Moreover, 40% of drugs sold in Europe also come from these countries. The Covid crisis has highlighted these issues. The coming years will be essential to fill the gap.
RELATED Partnerships in the healthcare and life science market in times of a pandemic - dos and don'ts
---