Week's news analysis
---
Fosun Pharma to provide factory
with annual capacity of 1 bln doses
of BioNTech's COVID-19 vaccine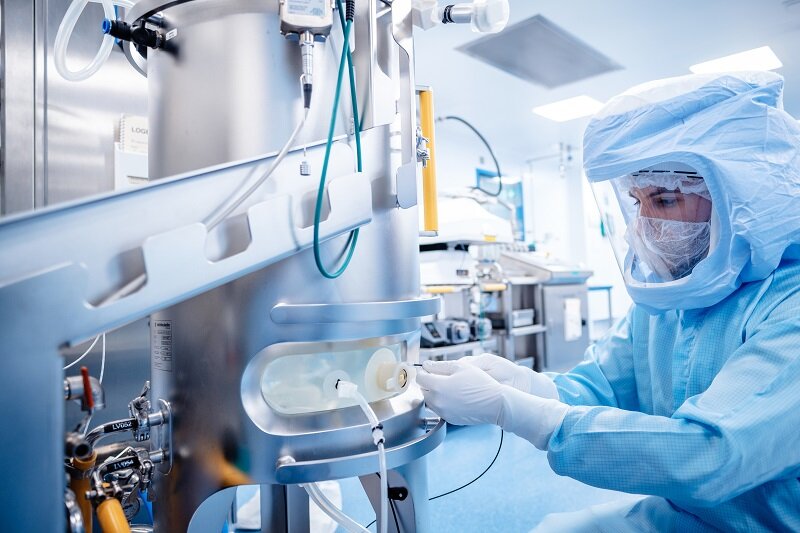 BioNTech - Vaccine manufacturing - Marburg
China's Shanghai Fosun Pharmaceutical said its subsidiary has agreed to provide a factory with an annual capacity to make up to 1 billion doses of the COVID-19 vaccine developed by BioNTech.

This marks a step closer for China to have localized manufacturing capability for the German firm's vaccine. Five domestically-developed COVID-19 vaccines are being used in the country, while no foreign ones have gained regulatory approval.

BioNTech, which is also partnering with Pfizer to produce and distribute the vaccine in markets outside China, Hong Kong, Macau and Taiwan, said last month that it expects to win approval from the Chinese health authority "by July at the latest" for the product.

The factory is part of a joint venture between Fosun Pharmaceutical Industrial and BioNTech, in which the two companies will hold 50% stake each, Shanghai Fosun Pharma said in a filing on Sunday.

BioNTech has agreed to license relevant manufacturing technology and know-how to the JV with Fosun, the filing said.

The European Union has not yet made any new orders for AstraZeneca vaccines beyond June when their contract ends, European Internal Market Commissioner Thierry Breton said on Sunday.

Breton also said he expected that the costs of the EU's recent order for more doses of Pfizer-BioNTech vaccines would be higher than the earlier versions.

The Commission last month launched legal action against AstraZeneca for not respecting its contract for the supply of COVID-19 vaccines and for not having a "reliable" plan to ensure timely deliveries.

"We did not renew the order after June. We'll see what happens," said Breton, adding that it was "a very good vaccine".

Concerns has risen on potential side-effects of the Anglo-Swedish COVID-19 vaccine.

Europe's medicines regulator said on Friday it is reviewing reports of a rare nerve-degenerating disorder in people who received the shots, a move that comes after it found the vaccine may have caused very rare blood clotting cases.

Breton said an increase in prices for second generation vaccines could be justified by the extra research required and potential changes to industrial equipment.

The European Union signed a new contract with Pfizer-Biontech to receive 1.8 billion doses of COVID-19 vaccines for 2021-2023, to cover booster shots, donations and reselling of doses, the European Commission said on Friday.

"There may be a little extra cost but I will let the competent authorities unveil it in due course," he told France Inter radio.



RELATED Vaccines production accelerates, so do worldwide death tolls
---