Week's news analysis
---
Emergency use Authorization:
new rules and new approvals against Covid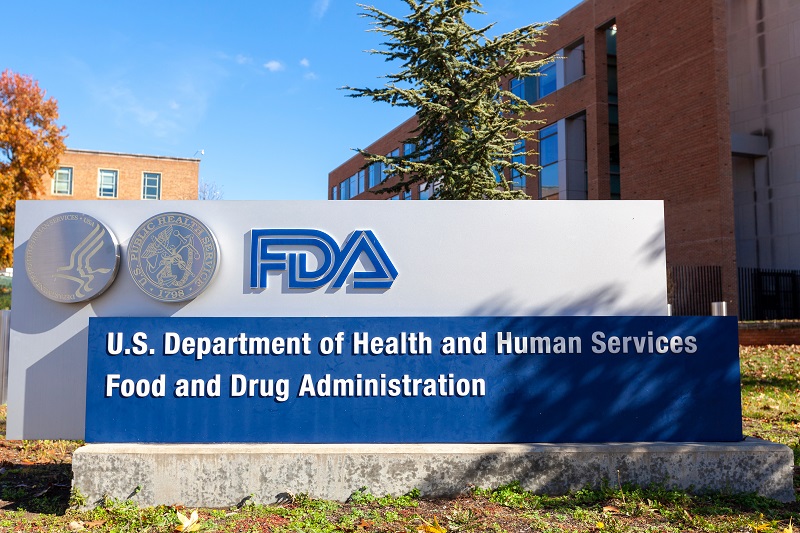 FDA - DR
Increased protectionism or "back to normal" strategy against Covid-19? May 25, the FDA announced having updated its guidance to review Emergency Use Authorization for Vaccines to prevent Covid-19. It decided to include a new section in its guidance first released last February 2021, in order to clarify its position.

The main point of the new guidance states it will prioritize review of EUA requests for the remainder of the Covid-19 public health emergency. The FDA assumes to decline to review and process further EUA requests other than those for vaccines whose developers have already engaged with the agency.

So far, vaccines from Pfizer Inc, Moderna Inc and Johnson & Johnson have been authorized for emergency use in the United States. May 28, a fourth treatment developed by GSK and partner Vir Biotechnology, based on antibody, won the FDA nod for emergency use.

Sotrovimab (previously VIR-7831) is indicated for the treatment of mild-to-moderate Covid-19 in high-risk adults and pediatric patients. It is an investigational single-dose monoclonal antibody whose interim study results had demonstrated an 85% reduction in hospitalization for more than 24 hours or death in those receiving Sotrovimab compared to placebo, the primary endpoint of the trial.

The EUA submission also included data from published in vitro studies, which demonstrated that Sotrovimab maintains activity against all known circulating variants of concern. GSK and Vir will continue to evaluate the ability of Sotrovimab to maintain activity against new and emerging variants. GSK and Vir plan to submit a Biologics License Application (BLA) to the FDA in the second half of 2021.

"I believe that Sotrovimab is a critical new treatment option in the fight against the current pandemic and potentially for future coronavirus outbreaks, as well. At Vir, our aim is not only to deliver a clinically effective therapy for Covid-19, but also to provide effective therapy against SARS-CoV-2 variants and potential pandemics of tomorrow", said George Scangos, Chief executive Officer of Vir. "The fast pace of Covid-19 vaccinations in the U.S. is encouraging, yet, despite these aggressive efforts, there is still a need to help prevent infected patients from developing complications," said Dr. Hal Barron, Chief scientific officer and president R&D at GlaxoSmithKline. "Covid-19 cases are going down in the US now, but they're not going away. We're going to continue to need good therapies for the foreseeable future", George Scangos explained at Yahoo Finance.

"As an antiviral, it prevents the virus from infecting cells. And secondly, when people are already infected, there are a number of cells that are already infected, and they're making even more viral particles. So this particular antibody is capable of blocking the infection of new cells and killing those cells that are already infected with the virus to prevent making even more viral particles", he added. The two companies also hope to be able to make the antibody available both in the US and Europe "very soon now".

Meanwhile in Europe, May 28, UK approved the use of a fourth Covid vaccine, with the single-shot Johnson & Johnson jab, after previously backing the Pfizer, AstraZeneca and Moderna shots. Prime Minister Boris Johnson called it "very welcome news and another boost to our hugely successful vaccination programme. As we encourage everyone to get their jabs, the single-dose... vaccine will play an important role in helping us protect people from the virus".

Britain has ordered 20 million doses of the vaccine, which was found to be 72 % effective in preventing moderate to severe coronavirus infection, according to a US trial. The European Medicines Agency said in April that a warning about unusual blood clots with low blood platelet count should be added to the J&J product information following cases in the United States. After months of falling cases, infections have started to rise again due to the emergence of the variant. The country still plans for a full reopening of all activities June 21.

As of May 31, Covid-19 pandemic had a total of 170 million cases worldwide with 3.54 million deaths.
RELATED Where does R&D go in Covid-19 time?
---