Week's news analysis
---
Danaher Corp acquires Aldevron,
supplier of plasmid DNA to Moderna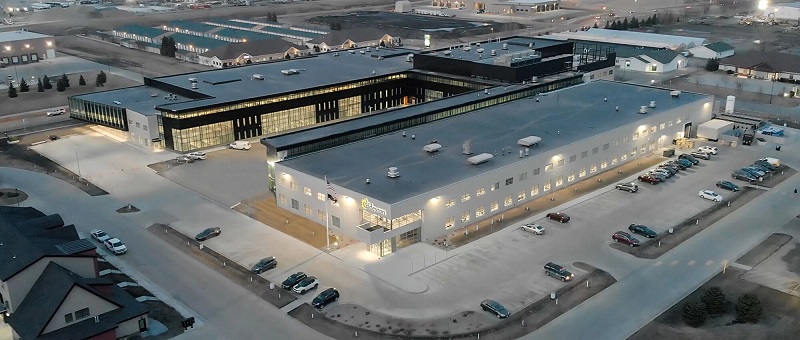 Aldevron produces the raw materials that allow clients to make groundbreaking therapies, and its protein business unit has operated within University Research Park since 2009.
Medical equipment maker Danaher Corp announced on June 17 that it would buy privately-held biotech company Aldevron in an all-cash deal for around $ 9.6 billion.

The American company Aldevron has signed a contract to supply the plasmid DNA needed to manufacture Moderna's mRNA vaccine, which has been approved for use in more than 40 countries, including the United States.

Danaher also has an agreement with the U.S. government to expand manufacturing of products needed to make COVID-19 vaccines.

Aldevron, majority owned by Swedish fund EQT, also produces mRNA and proteins for biotechnology and pharmaceutical clients in research, clinical and commercial fields .

Aldevron, headquartered in North Dakota with around 600 employees, will operate as a stand-alone company within its life sciences segment, Danaher said.

Moderna will triple its production of vaccine doses to 3 billion in 2022.
Moderna Inc. adds two new production lines in fall 2021 and the second in early 2022. Moderna expects additional production of doses intended for booster injections that may be required to prolong immunity and better target new variants of coronavirus.
With these two new lines, Moderna will increase production capacity by 50% at its plant in Norwood, a suburb of Boston. Moderna and its manufacturing partners are also expanding production capacity outside the United States, with the goal of roughly tripling the annual global production of Covid-19 vaccine doses to around 3 billion in 2022, up from 1 billion this year.
To meet production targets, Moderna will need to find sufficient raw materials used in the production process, in particular plastic bags, tubes and filters.
Created ten years ago by Stéphane Bancel, Moderna had no commercial products and struggled to persuade many investors of the potential of therapies based on messenger RNA technology before the coronavirus pandemic.
Since this year, Moderna has become a major player in the biotechnology industry thanks to the effective vaccine against Covid-19 rapidly developed in 2020. Moderna has a market capitalization of $ 81 billion, compared to around $ 7 billion before the pandemic .
RELATED U.S. govt boosts Moderna COVID-19 vaccine contract to $1.25 bln
---