Week's news analysis
---
Covid vaccines:
will the world face a surplus in capacity?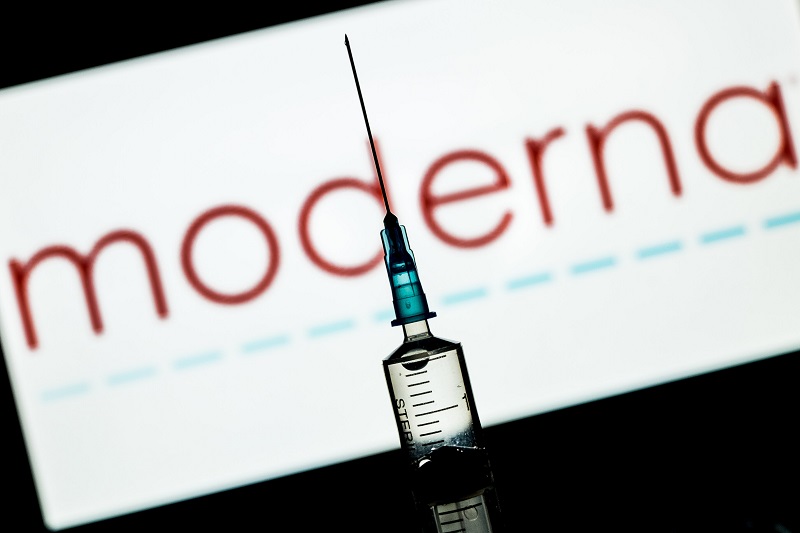 Sipa USA
Surges of new coronavirus infections blow up in various countries including India, Russia or even Japan. But Moderna's CEO, Stephane Bancel considers that the world may face a potential surplus next year in capacity. "Next year there is going to be way too many vaccines for people on the planet," he said, speaking at a virtual event on vaccine manufacturing. The European Commission has just sealed the world's biggest vaccine supply deal, agreeing to buy up to 1.8 billion doses of Pfizer's vaccine for the next few years.

Moderna is on track to make up to 1 billion doses this year and 1.4 billion next year, meanwhile Pfizer and BioNTech could increase manufacturing capacity to produce 3 billion doses next year, and could create 2 billion by 2021's end. In addition April 26, Sanofi announced an agreement with Moderna to help manufacture as many as 200 million doses of its MRNA Covid-19 vaccine in the US starting in September. The French company will fill vials and finish packaging for Moderna's vaccine at its plant in Ridgefield (US). It is possible the Sanofi capacity could be used for Moderna's modified Covid-19 vaccines that are targeting newer variants of the coronavirus. Moderna is testing one such vaccine in a clinical trial, and may be able to file for regulatory authorization of the shot in the third quarter. Beside Sanofi, Moderna has several manufacturing partners including Lonza, Catalent, Baxter intl, Rovi and Recipharm. Further drug manufacturers are also working on future mRNA vaccines including Curevac or even Sanofi, with potential launch by the end of 2021, that will bring new doses to the market.

In the short term though, the world desperately needs new doses of the vaccines. April 25, India set a global daily record of new coronavirus infections, with 349,691 confirmed infections. Death toll reached 192,311. Now the second-most-affected country by active cases, total cases and recovery, and fourth by death, India has added 2,172,063 cases in the past 7 days. The country now accounts for 14.22% of all active cases globally (one in every 7 active cases), and 6.09% of all deaths (one in every 17 deaths).

According to the World Health Organization (WHO) , coronavirus vaccines remain out of reach in the poorest countries. "Nearly 900 million vaccine doses have been administered globally, but over 81% have gone to high- or upper middle-income countries, while low-income countries have received just 0.3%", Tedros Adhanom Ghebreyesus, WHO general Director said. He urged wealthier countries to share excess doses to help inoculate health workers in low-income countries.

April 23, the US Chamber of Commerce called on the Biden administration to release the millions of doses of AstraZeneca vaccine from storage, for shipment to India, Brazil and other countries hit hard by the coronavirus pandemic. Shipping stockpiled AstraZeneca vaccine doses to countries struggling with the coronavirus "would affirm U.S. leadership", including in COVAX, the international partnership to ensure broad access to vaccines. COVAX, which has shipped 40.5 million doses to 118 countries so far, aims to secure 2 billion shots by the end of 2021. According to top US pandemic advisor Anthony Fauci, the United States is about to send around 60 million doses of the AstraZeneca vaccine that are not approved for use in the country. In details, the White House said April 26 it expected that about 10 million doses of the AstraZeneca vaccine could be released when the Food and Drug Administration (FDA) finishes its review in the coming weeks. Another 50 million doses were in various stages of production and will send as soon as they are ready.



RELATED Vaccines production accelerates, so do worldwide death tolls
---