Week's news analysis
---
CordenPharma acquires three manufacturing facilities from Vifor Pharma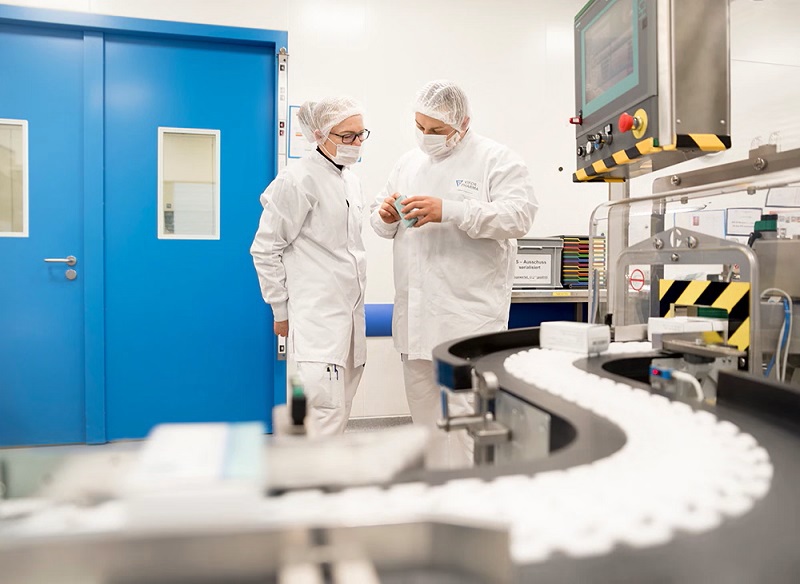 Vifor Pharma Ettingen Production site DR
CordenPharma acquires Vifor Pharma's own finished drug manufacturing facilities in Fribourg, Ettingen (both in Switzerland) and Lisbon (Portugal). The divestment will trigger an asset impairment, to be reported with Vifor Pharma's 2021 financial results. The companies have agreed not to disclose financial terms of the agreement.

The Fribourg site currently manufactures finished drugs (primary and secondary packaging) of Vifor Pharma plus selected third-party medicines in the following forms: Liquid (drops, syrup) and solid (tablets, capsules).

Finished drug manufacturing (secondary packaging) in Lisbon includes Vifor Pharma medicines plus third-party products in the following forms: Capsules, tablets, ointments and oral liquids.

The Ettingen site does not produce finished drugs of Vifor Pharma but as a contract manufacturer for a third-party. Primary and secondary packaging of suppositories, enemas, suspensions, ear drops.

CordenPharma will integrate the new facilities into its existing CDMO network of Current Good Manufacturing Practice (cGMP) and R&D plants across Europe & the US, and organize the operations of the Fribourg, Ettingen and Lisbon sites under its Small Molecule Platform. It plans to utilize the existing manufacturing workforce, while continuing to produce and supply Vifor Pharma products. Vifor Pharma's Swiss and Portuguese country commercial organizations, located in Fribourg and Lisbon, will remain with Vifor Pharma Group. Vifor Pharma and CordenPharma will jointly ensure long-term continuity of supply for customers and patients who depend on them.

This divestment, including all financial implications, has been disclosed to CSL Limited in the course of the due diligence process preceding the publication of the pre-announcement of the public tender offer by CSL Limited yesterday and in so far has no impact on such tender offer.


READ Australia's CSL to buy Swiss drugmaker Vifor for $11.7 bln
This decision reinforces Vifor Pharma's strategy to transform the company into a multi-brand commercial organization, focusing on its core capabilities in-licensing, partnering and commercializing products in nephrology, and to further grow and maximize opportunities of its iron portfolio.
"With CordenPharma, we have found the best suitable solution for our manufacturing employees and the drug production activities in Fribourg, Ettingen and Lisbon. With this agreement, Vifor Pharma is well positioned to continuously drive the company sustainably and profitably over the long term, for all our stakeholders." said Abbas Hussain, CEO of Vifor Pharma.
Dr. Michael Quirmbach, Chief Executive Officer & President of CordenPharma said, "By incorporating these three Vifor Pharma manufacturing facilities into our global network, we look forward to not only supplying Vifor Pharma as a manufacturing partner, but also closing gaps in our service offering for oral solid dosage drug product manufacturing and increasing our overall capacity. In addition, this acquisition further strengthens our fully-integrated solutions to our customers."
Vifor Pharma and CordenPharma anticipate closing the transaction in Q1 2022, contingent on customary closing conditions.
CordenPharma, has announced, in November, the investment of €9.7 Million into the design and installment of a new GMP Clinical Trial Development (CTD) facility for the manufacturing of oral solid dosage Drug Products at CordenPharma Plankstadt facility located near Heidelberg, Germany.
RELATED Corden Pharma Chenôve is laureates of France Relance
---