Week's news analysis
---
COVID-19 vaccination passport
and European digital green certificate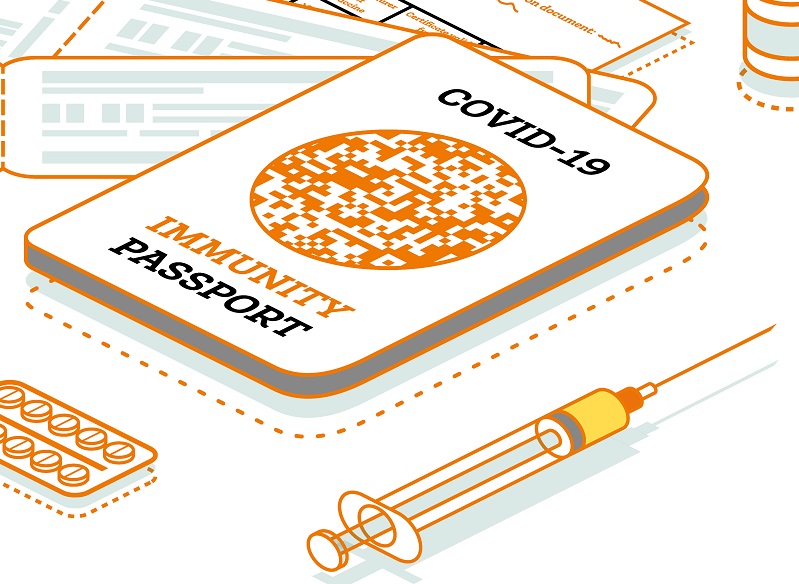 DR
A French and European law perspective on how fundamental rights are challenged

Since Order No 2020-1257 of 14 October 2020 declaring the state of health emergency, the French Government has issued many orders meant to restrict the circulation of French citizens both within the national territory and outside its borders. Today, Order No 2021-99 of 30 January 2021 specifically prevents French citizens from travelling outside the European Union, unless they can justify a compelling personal or family reason. Within the territory, mobility is also restricted. This will hopefully evolve in the coming weeks, but travel restrictions will probably remain for a long time in some format or another due to COVID-19 still spreading in a lot of regions, and its variants that challenge authorities action plans to get rid of the pandemic.

As for domestic circulation, many national initiatives have been launched across the EU, including France, to create a vaccination certificate that enables citizens to resume their 'normal lives', for instance, by starting to go to restaurants or museums, or attend sporting events. That being said, travel within the EU and abroad falls within the scope of European institutions.

Despite the World Health Organization's (WHO's) initial recommendation of Januar y 2021 that countries should not introduce requirements of proof of vaccination or immunity for international travel, the European Commission is now working on a so-called 'vaccination passport. Hence, the European Commission has presented a fairly mature proposal to create a 'Digital Green Certificate' to facilitate safe free movement inside the EU during the pandemic.

One of the praiseworthy aims of the EU is to create an interoperable and harmonised framework for the vaccination passport that will avoid discrepancies between Member States, while complying with European laws, such as the Charter of Fundamental Rights of the EU or the General Data Protection Regulation (GDPR).

The Digital Green Certificate's aim is to allow the demonstration that a person has either been vaccinated against COVID-19 or received a negative test result, or recovered from COVID-19. The Digital Green Certificate would contain an interoperable QR code with a digital signature. European citizens would obtain the certificate through their competent national authorities (hospitals, test centres, health authorities etc). Each issuing body would have its own digital signature key. All of this data would be stored in a secure database in each country. A gateway would be created to enable every EU Member State to check the Digital Green Certificate of a person without the data circulating through the gateway...



READ Read more about this study in PHARMAnetwork magazine
---