Week's news analysis
---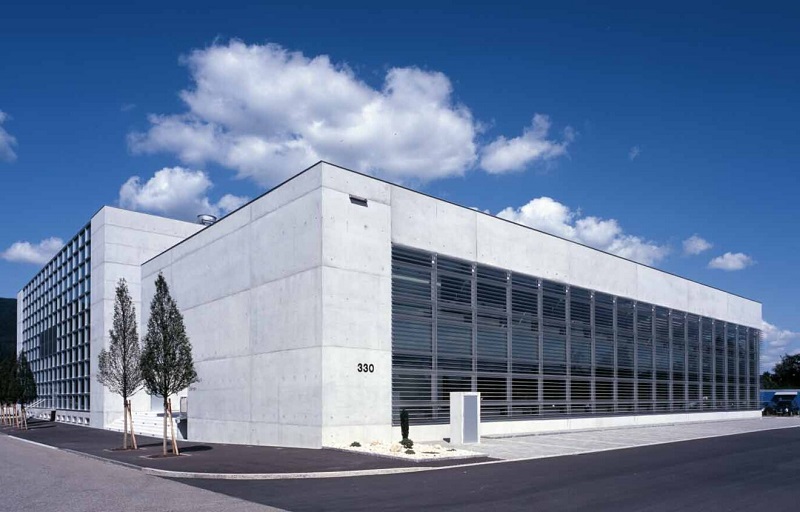 LONZA - Stein - Switzerland - Drug Product Services/DR
Three CDMOs are investing in Switzerland, Ireland and Denmark in new operational production units in 2023.

Lonza, will invest in additional drug product manufacturing capabilities in Switzerland
This investment will fund an additional aseptic flexible filling line for clinical supply of drug product in Stein (CH). The new line will support liquid and lyophilized vial filling and processing, cartridges and pre-filled syringes. The new filling line will allow Lonza to process various modalities, including monoclonal antibodies, bioconjugates, viral vectors, and other gene therapy products, for its customers. The filling line will utilize state-of-the-art robotic technology and implement innovative freeze-drying technology with a sustainable air-cooling system. The installation is expected to be completed in 2023 and will create more than 70 new positions at the Stein (CH) site.
The additional flexible filling line and footprint expansion of Lonza DPS will complement the drug product manufacturing capacity at the Visp (CH) site expected to come online in the first half of 2022. As part of the Ibex® Solutions biopark, the offering will support aseptic drug product manufacturing and filling of liquid and lyophilized vials.
"The drug product capability expansions in Switzerland provide our customers with access to a flexible, integrated offering comprising the development, testing and manufacturing services for mammalian, microbial, bioconjugate products, cell and gene therapies, and small molecules. Enhancing our global drug product capacity underlines Lonza's continuing commitment to providing our customers with an end-to-end solution across various modalities and scales." commented Jean-Christophe Hyvert, President, Biologics and Cell and Gene, Lonza,
Integer to Construct New Innovation and Manufacturing Facility in Galway, Ireland
Integer Holdings Corporation is one of the largest medical device outsource (MDO) manufacturers in the world serving the cardiac, neuromodulation, vascular, portable medical, advanced surgical and orthopedics markets.
Integer Holdings Corporation will further expand its presence in Galway, Ireland, with the construction of a new Medical Device Innovation and Manufacturing facility in the Parkmore East area of Galway. This new facility is required to meet increased demand for regional research, development and manufacturing capabilities as well as capacity for catheters and delivery systems.
The initial phase of the project will include construction of a 60,000 square foot facility on land purchased from IDA Ireland and involves a projected $30 million investment over the next several years. Construction is anticipated to kick off in 2022, with an estimated completion in late 2023
IDA Ireland chief executive Martin Shanahan said it was an important strategic move for Integer that would position it to meet growing demand globally for its products. "This expansion further demonstrates Integer's commitment to supporting our customers' growth strategies," said Payman Khales, president of Integer's cardio and vascular business.
The company currently employs approximately 1,300 people in Ireland, with 350 located in Galway. The addition of the new Galway facility is projected to add an estimated 100-200 engineering, administration and manufacturing jobs to Integer over the next several years, while the design and construction activities are expected to employ several hundred third-party contractors in the Galway region
FUJIFILM Diosynth Biotechnologies' new production unit in Hillerød, Denmark, will be operational in 2023
FUJIFILM Diosynth Biotechnologies Celebrating the progress of the work of the new production unit at the site in Hillerød, Denmark with Martin Meeson, President and CEO, FUJIFILM Diosynth Biotechnologies, Lars Petersen, COO and Senior Vice President, FUJIFILM Diosynth Biotechnologies in Denmark, Henrik Buhl Petersen, Head of Engineering, FUJIFILM Diosynth Biotechnologies in Denmark, and the construction project team.
FUJIFILM Corporation make a major capital investment of approximately 100 billion yen (928 million USD) in the Denmark site of FUJIFILM Diosynth Biotechnologies. The capital investment will double the Denmark site's current drug substance manufacturing capacity, and will expand its capabilities to include fill/finish, and enhance its current assembly, labeling and packaging services.
The investment in FUJIFILM Diosynth Biotechnologies (Denmark) will expand production lines for bulk drug substance with the addition of a further six mammalian cell bioreactors, bringing the total to 12 x 20,000-liter bioreactors by fall 2023, making the Denmark facility one of the few major large-scale manufacturing facilities in the bio-CDMO industry. The development will also include the addition of the Denmark site's first fill/finish production line (added by summer 2023), featuring a fully-automated, cutting-edge system capable of producing up to approximately 35 million units per annum to cater to large-scale production. In spring 2022, a new packaging line equipped with facilities to assemble multiple types of auto-injectors as well as automatic labeling, will be added to meet a broad range of customer needs.
RELATED ADQ, Abu Dhabi holding companies, acquires Swiss company Acino
---