Week's news analysis
---
ANJAC Santé & Beauté
acquires Pillar5 Pharma Inc.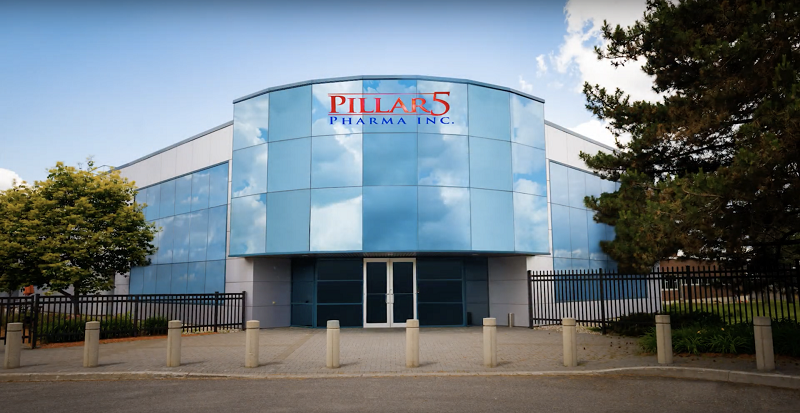 Pilar5 pharma Inc., Arnprior site, Ontario - Canada /DR
Founded in 2009, Pillar5 is a Canadian CDMO specialized in the production of sterile ophthalmic solutions and solid forms (tablets, capsules, etc.) for niche markets.

Pillar5 is one of the main North American CDMOs for the production of innovative sterile ophthalmic solutions on the North American market, namely sterile multidoses without preservatives.

The Pilar5 facility includes two high-speed aseptic filling lines, with Class A enclosures to meet sterility requirements. The lines are configured to fill devices in a range of containers, from 6ml to 30ml. Pilar5 operates at speeds of 100 bpm to 250 bpm and with a capacity of 70,000 bottles per shift.

In 2019, the plant's annual aseptic capacity increased by 100%, from 20 to 40 million units, with the start-up of new high-speed filling and packaging lines. Piar5 plans to add capacity for at least one million capacity units by 2024.

Pillar5 based in Arnprior, Ontario, offers a full range of services ranging from the formulation and manufacture of products and the customization of their packaging, to the provision of technical services. With a portfolio of dispersed and loyal customers, Pillar5 accompanies major pharmaceutical laboratories in addition to specialists in ophthalmic care.

The company has 150 employees and achieves a turnover of 50M $CAD.

This operation confirms the international expansion of ANJAC and extends its Health offer with a new ophthalmic offer to serve local and international brands and laboratories. This is ANJAC's second major operation in 2022 following the merger with Apollo Healthcare last January.

The ANJAC group signs with Pillar5 its 9th acquisition in 5 years. The ANJAC group brings together 14 expert and complementary companies as well as 22 R&D and production sites in the fields of beauty, health, hygiene and food supplements: Aircos, Apollo, Chemineau, Cosmetix West, Euro Wipes, Feltor, Innovi, LPEV, Pascual Cosmetics, Pillar5, Roval Cosmetics, Shadeline and Sicaf. Created in 2008, the Group now employs more than 3,000 people for a consolidated turnover of nearly 650 million euros.
RELATED Recipharm acquires Arranta Bio and Vibalogics in the US
---