Week's news analysis
---
2021 Q1 results: tough time for Big Pharma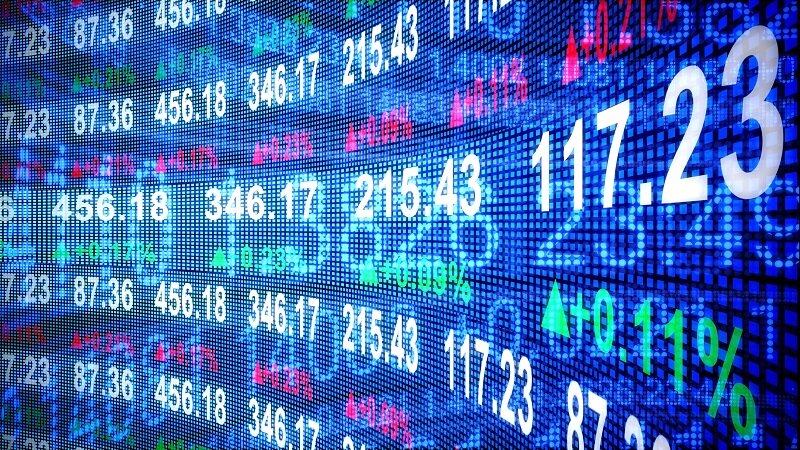 DR
When the Covid-19 pandemic shakes companies' financial results, some are boosted whereas others are weakened. With most companies having released their 2021 Q1 results, the picture looks mixed: governments prioritization of Covid-19 vaccinations over those to prevent other illnesses have mainly supported companies involved in fighting against the pandemic by all means.

As a consequence, Pfizer, Moderna or even AstraZeneca, have registered amazing performances, whereas others disappointed the markets. Pfizer came out as the top "winner". It now expects to generate sales worth $26 billion from the Covid-19 vaccine BNT162b2 in 2021. No drug or vaccine franchise has ever generated annual sales in excess of $25 billion. By comparison, sales of AbbVie's TNF inhibitor Humira and Merck & Co.'s PD-1 inhibitor Keytruda are forecast by analysts to generate sales of around $20 billion and $18 billion, respectively, in 2021.

Covid-19 vaccines on top

Sales of
Pfizer
's vaccine in Q1 were $3.5 billion versus forecast of $3.3 billion. According to analysts, forecasts revenues could increase again as the $26-billion estimate is based on vaccine supply contracts signed by mid-April, reflecting 1.6 billion doses to be delivered in 2021. The drug maker will have capacity to manufacture at least 3 billion doses of the vaccine in 2022, up from 2.5 billion doses this year, and at least 4 billion next year, an increase from the 3 billion forecast. That is why CEO Alex Bourla now expects total sales this year of between $70.5 billion and $72.5 billion, lifted from a prior range of $59.4 billion to $61.4 billion. He noted that his company delivered "strong financial results in the first quarter. Excluding the growth provided from BNT162b2, our revenues grew 8% operationally." Among others, vaccine sales stood at $4.9 billion, versus $1.6 billion in the prior year; oncology product sales reached $2.9 billion (up 18%) and biosimilars $530 million (up 84%).
Among the "winners" of the Covid-19 too,
Moderna
announced May 6 that its revenues totalled $1.9 billion in the first three months of this year, up from $8 million in the prior-year period, reflecting a ramp-up of the use of its Covid-19 vaccine mRNA-1273. The company delivered 102 million doses of mRNA-1273 during the quarter. As a consequence, the company posted a first-ever profit of $1.2 billion for the three-month period, versus a loss of $124 million in the same quarter of 2020. Moderna has signed $19.2-billion worth of advance purchase agreements for its COVID-19 vaccine scheduled for delivery in 2021 so far, surpassing the $18.4 billion in sales it predicted in February. According to analyst forecasts, revenues could reach $17.1 billion for the year. In terms of supply, the company announced a forecast to between 800 million and 1 billion doses in 2021, while anticipating up to 3 billion doses in 2022.
In spite of a challenging start to the year for its own Covid-19 vaccine,
AstraZeneca
beat revenues expectations in the first-quarter of 2021, with growth mainly driven by sales of oncology drugs ($3 billion, up 20%) and new cardiovascular, renal and metabolic disease products ($1.9 billion, up 12%). Indeed new medicines contributed over half of revenue whereas Covid-19 vaccine sales totalled $275 million from the delivery of about 68 million doses. Profit reached $1.6 billion, versus $750 million in the prior year. The company reiterated its full-year guidance and also indicated that it expects to file for FDA emergency-use authorisation (EUA) of its COVID-19 vaccine "in the coming weeks".
Gilead Sciences
also took advantage of the Covid-19 pandemic, as it said its revenue increase in the first quarter was primarily due to sales of its antiviral drug Veklury (remdesivir), as well as cell therapy growth with Yescarta. Excluding Veklury, Gilead said product sales decreased 11% to $4.9 billion. Veklury sales reached $1.5 billion, just shy of analysts' estimates of $1.56 billion. For the year, the drug will bring in somewhere between $2 billion and $3 billion. For the year, Gilead maintained its guidance of sales, from $21.7 billion to $22.1 billion, excluding Veklury.
Regeneron
's sales climbed 38% to $2.5 billion while profits jumped 78 % to $1.1 billion. The company had a strong first quarter. Even excluding revenue from the Covid-19 antibody cocktail therapy REGEN-COV, sales increased by 20% to $2.2 billion. REGEN-COV reached sales of $439 million, beating analyst projections of $255 million, and up from the $146 million recorded in the fourth quarter of 2020.
RELATED U.S. govt boosts Moderna COVID-19 vaccine contract to $1.25 bln
---